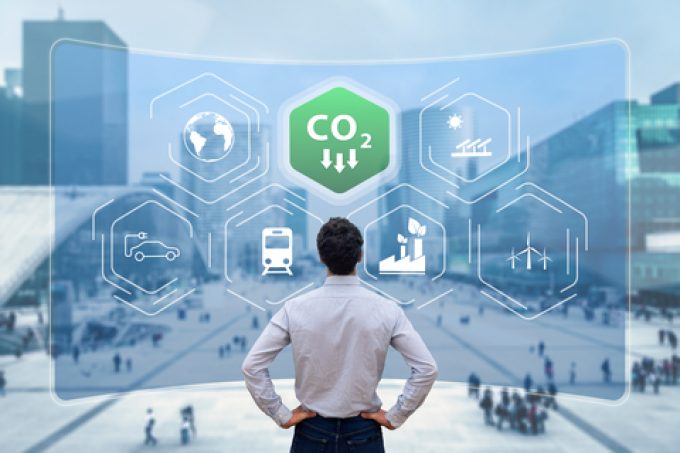 Geodis has become the latest forwarder to offer sustainable fuel solutions for all transport modes, globally.
Classified as "insetting", alternative fuel sources give transport customers the ability to directly reduce their carbon output. Using the 'book & claim' approach, customers can opt for as high a level of contribution as they want, up to 100% of transport CO2 emissions.
"The development of biofuel is one of the strategic paths being pursued by Geodis to meet the challenge of carbon neutrality," said CEO Marie-Christine Lombard."With these new solutions for air and sea freight, we offer our customers an additional way to decarbonise their entire supply chain."
Geodis has an "initial" partnership with SkyNRG and Good Shipping, and said. "Our partners are selected due to their ability to deliver fuel made from waste streams." It added that the move would support investment into the sustainable fuel sector.
"Every time a Geodis customer opts for an element of sustainable fuel to be used in its transport service, funds flow into the sustainable fuel industry. These funds allow our partners to continually work on alternative sources of raw material for sustainable fuels, and the technologies required to utilise these sources," said a spokesperson.
"Innovation will eventually lower prices and increase supply."
The choices for customers will be available via Geodis's IRIS platform.
"From now on, customers will be able to follow the impact of the sustainable fuels buying on their CO2 emissions. Through the platform they have access to quotations, and can choose the percentage of emissions reduction they want to apply on every shipment.
"​We want to make it easy for our customers to reduce emissions and transform the industry."
Sustainable fuels, derived from food and agricultural waste, will cut some 80% of emissions for air, and 90% for sea.
Meanwhile, Ceva Logistics is opting for a different approach: it is offering its LCL customers – which move some 500,000 cu metres of LCL cargo annually – 100% offsetting, at no additional cost, through its partnership with PUR Project. It said it would purchase carbon credits to contribute to the conservation of the Gola Rainforest National Park (GRNP) in south-east Sierra Leone.
"By offsetting the CO2 emissions of our LCL cargo offering, Ceva Logistics is positively impacting the carbon footprint of our customers and our industry," said CEO Mathieu Friedberg. "Ceva is taking tangible action today, with an eye on the solutions of tomorrow."
Ceva said it also offered customers alternative fuel options, however, including biofuel, LNG and biomethane. In air freight, it offers "various" sustainable aviation fuel solutions in connection with its carrier partners, and in April signed up to United Airlines Eco-Skies Alliance programme, to encourage and accelerate the use of SAF.
Ceva's owner, the CMA CGM group, aims to become carbon-neutral by 2050.