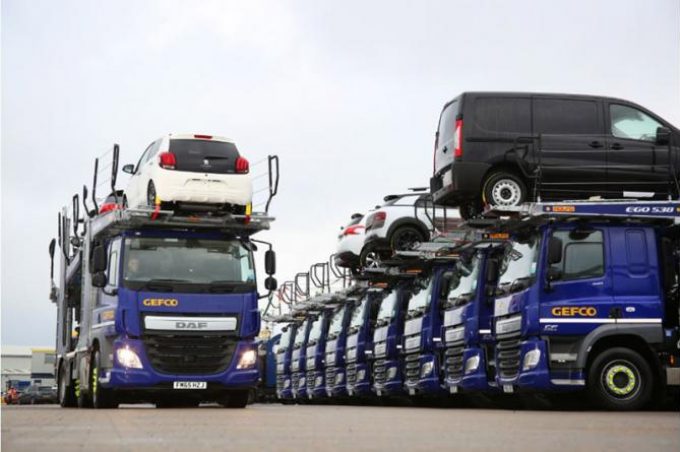 Russian rail automotive specialist Gefco is to form a finished vehicle joint-venture logistics company to cover the Spanish market with local multimodal operator Berge.
Each will hold 50% of Berge Gefco, which will be formed by the finished vehicle logistics divisions of both companies in Spain: Gefco Spain FVL activities; and Berge Automotive Logistics.
The deal is subject to European Commission approval.
Gefco claims the finished vehicle market in Spain is one of the world's largest with three million vehicles produced annually, 2.4m of which are exported. It said the new company would offer transport, storage, technical services, inspections and delivery.
The combined operations will span 3.4m sq metres of storage in compounds and ports and have the capacity to manage and transport 1.4m cars awith a fleet of more than 700 vehicle trucks and 100 rail wagons. Staff will number 650 and be headquartered in Madrid.
In Transport Intelligence's 2018 Automotive Supply Chain report, the analyst describes Gefco as a "remarkable success story".
"Effectively sold-off in a 'fire-sale' by PSA Peugeot-Citroen, which was not just its owner but also its dominant customer, its prospects looked grim," says the report.
"However, it has not only retained the PSA business, but expanded, gaining other vehicle manufacturers' business. Following its purchase of Gefco in 2012, Russian Railways now has a 75% stake in the company, with PSA retaining 25%."
According to Transport Intelligence data, finished vehicle logistics accounts for 32% of Gefco revenue, with the Euromed region accounting for 20%.
"Our partnership will allow us to offer an extended range of high-quality services that will benefit our customers, partners and employees," said Luc Nadal, Gefco chairman. "The new company will be well-positioned to anticipate the evolving needs in the automotive sector and we look forward to combining our resources to boost innovation."
Jaime Gorbeña, Berge president, added: "We are confident that pooling our knowledge and experience in this segment will improve our service offer and drive business growth."