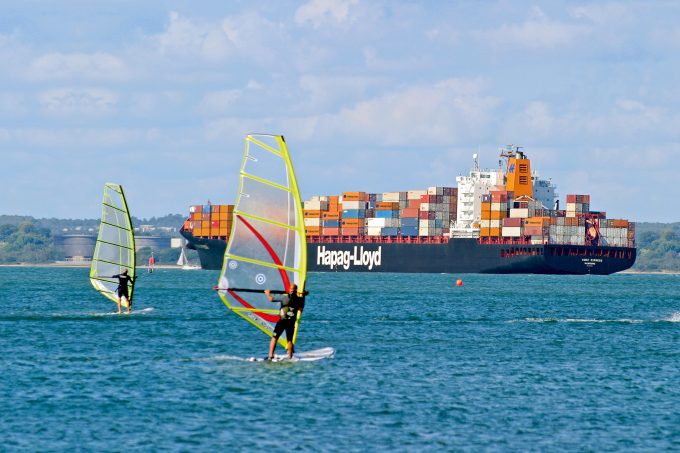 London Gateway is to lose one of its much-prized Asia-Europe services next year after THE Alliance partners unveiled their network plans for 2018.
The grouping's five Asia-North Europe services will remain largely unchanged, other than in the UK where one call has been switched from London Gateway to Southampton.
However, the switch will be profit-neutral for terminal operator DP World, which runs container operations at the two ports under a unified management.
Hamburg and Rotterdam will both retain five weekly calls and Antwerp three, while Southampton will gain one weekly call to make four a week – although there have been reports from hauliers about growing congestion at the port over the course of the past year.
However, in terms of total east-west deepsea services, London Gateway will next year boast an extra call, as it is now included in four of THE Alliance's five transatlantic services between North America and North Europe. In contrast, Southampton's calls on the trade will drop from three to one.
There may also be other changes globally for THE Alliance's network next year, as the schedule published today revealed it has yet to decide on a South-east Asia hub.
Currently, the five carriers – Hapag-Lloyd, Yang Ming, K Line, NYK and MOL – use Singapore as their main transhipment hub in the region, but the reluctance to identify an actual port other than  the reference to a "South-east Asia hub" suggests that the partners are continuing negotiations with other possible ports. The loss of CMA CGM volumes from Port Klang to Singapore would make the Malaysian hub an obvious candidate.
The grouping's transpacific and Asia-US east coast services have also remained largely unchanged, although there appears to be an opportunity for one of the North-west Pacific ports of Vancouver, Prince Rupert or Seattle-Tacoma to win an extra service, given that an unnamed "Pacific North-west" call has included on its PS8 service at the expense of Oakland.
However, the number of services provided by THE Alliance globally is set to increase from 32 to 33 from next April, with the addition of a second deepsea service between Asia and the Middle East – the AGX2, which will feature direct calls at the Iraqi port of Umm Qasr and the newly opened Hamad terminal in Qatar.
This service will also include two direct calls at Dubai.