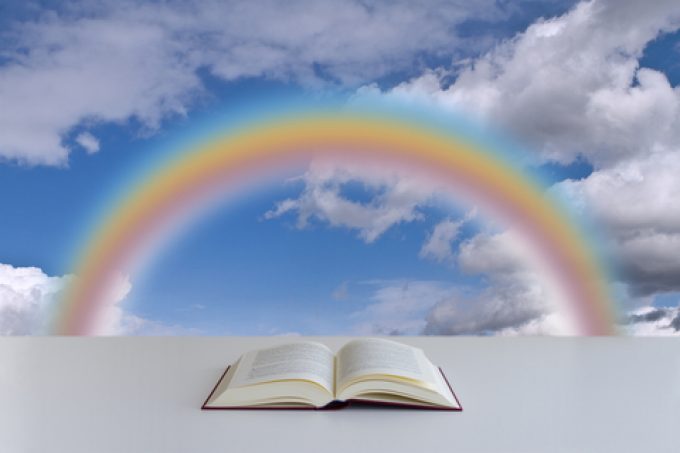 Zvi Schreiber's first earnings call as CEO of a listed company was reminiscent of the reading of a children's story, (Jackanory for UK readers). As if settling us down for a lunchtime nap, Dr Schreiber's mellifluous voice read us a beautiful tale of a Little Company with a Big Idea.
The Little Company might be facing some choppy waters, but because the Big Idea is so good, and so beloved by all the world, Little Company will prevail, and we will all cheer.
The sense of fairytale was supported by the analysts on the call, who appeared to be at their very first kindergarten lesson on logistics, as they tried to compare Flexport with Freightos – yet again – and appeared to be easily soothed by Dr Schreiber's comforting words.
(The instant transcript of the call Freightos helpfully sent out was darker in tone than the Jackanory audible version. CMO Eytan Buchman became "Satan", in Zoom's version, while one analyst was headlined "the lazy one".  Perhaps Freightos could focus on the transcript technology market next, please…)
The shape of Freightos's share price since it listed some six weeks ago has not been for the faint-hearted – but there again, only about 10% of its shares are on free float, and its major backers have all committed to keep their money in the company, so it doesn't really matter, according to the unflappable good doctor. And the Silicon Valley Bank shock did not appear to make any difference on Friday to a stock price that has floundered from $10.49 to $4.14.
Freightos's financial results were not unexpected. Revenue was $19.1m, up 71% year on year, while its operating loss was €24.3m, down from -$16.3m last year, "reflecting increased investment in growth as well as the cost of going public". Adjusted ebitda was -$14.6m, down on -$12.4m.
But these are not the numbers Freightos judges itself by – in public at least. Instead, it has opted for number of transactions on its platform, as well as value of transactions (GBV), and by these hand-picked KPIs, it excelled.
Freightos enabled 668,185 transactions, up 154%, and record GBV (gross booking value) of $611m, a 102% growth rate, and a 121% growth rate in constant currency, it said.
The way Dr Schreiber tells it, Freightos can't lose. While it has acknowledged that the pandemic boosted online sales of capacity, it now says the current market is also good for freight bookings.
"There was little appetite for innovation when the market was so hot. It's now struggling and I believe there will be improved appetite this year.
"The vast majority [of freight] is still booked offline, but that's a huge opportunity," he said. And noting the state of the current market, he said: "FAX is down 25%, and volumes are down too. That represents a dramatic price drop, but we're able to grow."
And Dr Schreiber explained away the losses: "You may be wondering why we aren't yet generating a net profit and free cash flow, and the answer, of course, is that during this growth stage we've made a strategic decision … to prioritise investment in our products and in our growth. We spent over $10m on research and development last year, and almost $13m in sales and marketing.
"That's really a small investment compared to the size of the opportunity that we have, and the investment is really paying off in spades."
He continued: "But our total operating expenses, excluding IPO transaction costs, only grew by 42%. Provided we continue the underlying growth, it's inevitable that our gross profit should exceed our expenses and we will become a profitable company. And as the growth continues further, a highly profitable company."
Revenue forecast for this year is between $22.3m and $23.6m – "closer to the milestone of profitability", said Dr Schreiber, optimistically noting the "tailwind when the market recovers". This year's adjusted ebitda will be between -$21.2m and -$24.6m.
And with that, the first ever earnings call was over.
The analysts presumably headed back to Google again the difference between Flexport and Freightos, and the rest of us fell into a happy post-lunch slumber, warmed by Dr Schreiber's infectious optimism.