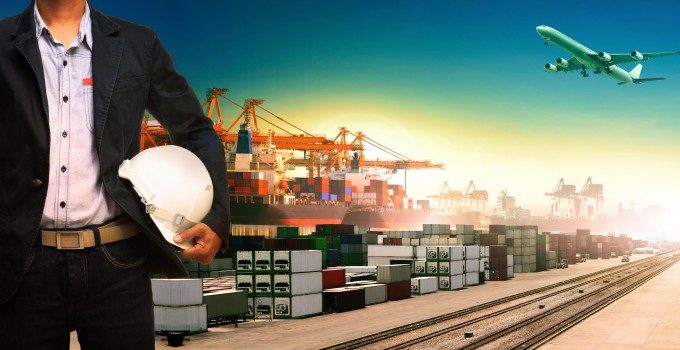 Despite a recovery in the global freight forwarding market last year, the overall size of the market is smaller than in 2012, when it was worth $130.5bn, according to a new report from Transport Intelligence (Ti).
The analyst's annual report into the largest freight forwarders and their market concluded that while the industry grew 2% last year to reach $128.6bn, it failed to make up for the 3% contraction it experienced in 2013, when it fell to $126.1bn.
It appears that much of this is due to the continuing volatility in sea freight rates, while some 77% of respondents that Ti surveyed for the report had seen rising sea freight volumes over the course of the year, especially in contrast to air freight.
The report says: "Challenges persist in the sea freight market. Excess capacity, the continued introduction of mega-ships and falling rates resulted in volume gains for many forwarders.
"However, for many forwarders, these volumes gains proved difficult to translate into profits."
And while the air freight market might have been weaker, volume-wise, over most of the year, the congestion problems on the US west coast and aviation's ability to offer immediate solutions to issues such as the US west coast port congestion that threatened to shut down some of the country's most important supply chains, "meant that it made a strong finish to the end of 2014".
The report predicts that the freight forwarding market will experience a compound annual growth rate of 5.4% until 2018, when it will be worth $158.9bn, suggesting that forwarders have cause for optimism – although much of that growth will come from emerging markets.
However, it also cautions that the market is undergoing profound change, describing the freight forwarding business model as "under threat, as the global economy struggles and experts question whether the global supply chain is giving way to regional one".
It adds: "Competition is also changing. Traditional forwarders such as DHL, Kuehne + Nagel and Panalpina are facing e-commerce start-ups and freight brokers, as well as new entrants like Japan Post, which bought its way into the forwarding market via its Toll Holdings acquisition."
DHL Global Forwarding remains the largest global forwarder in terms of revenue, with sales of €10.8bn in 2014, followed by Kuehne + Nagel, DB Schenker, Expeditors and Panalpina – this top five having a combined 23.9% share of the market.
In fact, the top 10 account for more than 40% of the global market, while the top 20 have a 55% market share, with tens of thousands forwarders around the global accounting for the remaining 45%.
But the report suggests: "By 2018, the 20 leading forwarders may look completely different from today, as the global environment changes.
"In addition, the rise of emerging markets, in particular those in Asia Pacific, will see these countries begin to display a dominance not seen before and thus change the competitive landscape."