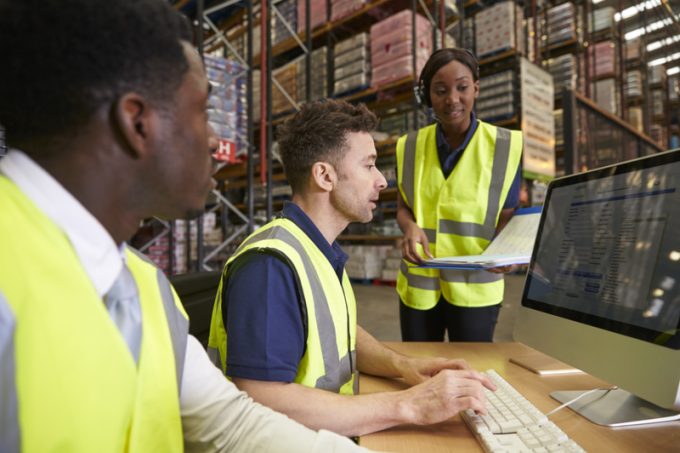 Independent freight forwarders are investing in their IT systems and diversifying services to stave off competition from digital logistics disruptors.
"The digital revolution is coming and you have to react to it," said Kirsty O'Brien, Asia managing director at Blu Logistics.
"Your IT system is going to give you an edge in the future and decide whether you make it [in business]."
Founded in Bogota 25 years ago, Blu Logistics is well established across the Americas, primarily serving ocean freight shippers of textiles, chemicals, automobiles, auto parts and small electronics. The company handles around 100,000 teu a year.
Four years ago, the mid-sized forwarder entered China, growing quickly and opening nine offices across the country.
"One of the first things we did was to develop our own IT system instead of investing in a solution available on the market," explained Mrs O'Brien.
"Our system can do e-bookings, where the customer inputs the information which is transferred into the shipment, and we use EDI [electronic data interchange] to send to the carriers. So by just pushing a few buttons, we can generate documents and everything can be tracked online from A to B."
Shanghai-based Everok Group is another mid-sized forwarder embracing logistics automation. It says its newly launched online booking portal, My Everok, provides "smart" online supply chain management with "all-the-way" visual tracking, online booking management, rate inquiry, e-document transmission and statistical analysis.
"We believe automation and digitisation of logistics is the key to keeping high-standard services and staying competitive," said Everok president Billy Hu. "The ability to gain accurate and live information to provide to customers and partners is critical to win business and long-term reputation."
Furthermore, Mr Hu said, with the added competition from a new generation of well-funded logistics start-ups, tech-savvy forwarders can utilise their industry experience to gain an advantage.
"They will be able to achieve large market share as they have a lot of experience with their customers, and have experts across multiple transport modes and lanes."
Meanwhile, Mrs O'Brien stressed the importance of diversification and value-added services in today's business climate.
"There are so many opportunities with 3PL, 4PL and even 5PL services. For example, one customer in China asked me to find a 5PL solution in Australia – an IT solution – but nothing suitable was available. When there's a need like this, someone needs to fill the void.
"There are a lot of things besides freight forwarding that can link together, so you have to keep your mind open. Who knows, maybe one day forwarding will be a thing of the past… in the same way Amazon has broken a lot of brick-and-mortar stores, We don't want to become obsolete," she said.