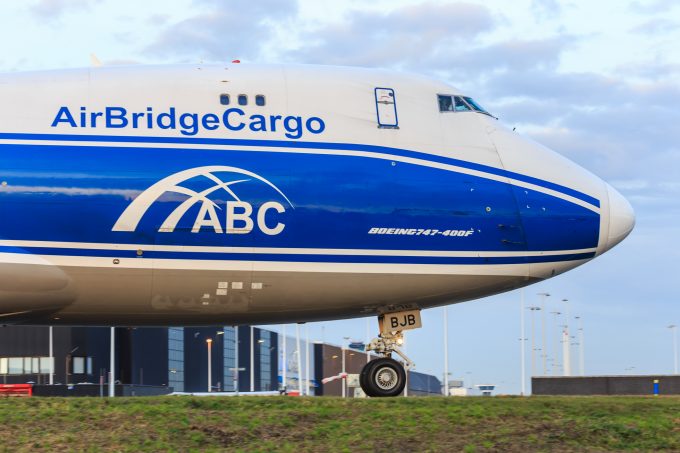 Some major forwarders are reconsidering their relationship with Volga-Dnepr carriers AirBridgeCargo (ABC) and Cargologicair (CLA).
This follows this week's announcement that Volga-Dnepr Airlines will no longer work with brokers.
Several customers of the group have expressed doubt that the new strategy of "direct sales" will be limited only to the charter services of the AN-124 and Ilyushin operator.
"Does Alexei [Isaikin, president] not realise that everyone knows that ABC and CLA is part of the same company?" asked one key customer.
"Volga-Dnepr Airlines is already notorious for going after your customers, but now there is no way we will deal with ABC and CLA . They will see the consignor and go directly to them."
"A strategy to cut out brokers is suicide. It doesn't make any sense."
The forwarder noted that the Antonov and Ilyushin aircraft were often booked directly anyway, "so they probably feel they don't need brokers".
"But they do need forwarders, and everyone I've spoken to agrees. It's going to hit CLA and ABC more than V-D – but I don't think they realise that yet.
"Perhaps Volga-Dnepr knows something we don't; maybe they've picked up a load of government work for the 747s. But if not, I don't think they've thought it through and have alienated some very powerful people."
Another customer said: "I think it's complete madness; they are handing the whole market to Antonov – which is fine by me.
"Cutting out ABC is exactly what I would do if I could, but it is quite a big company, and we don't use them for whole routes, so they wouldn't be able to take our business. But I can see it would affect some forwarders more."
One major forwarder said it would not charter 747s from the group and was considering revising its preferred carrier list to remove Volga-Dnepr Group airlines.
However, Volga-Dnepr appears to have been busy on a damage limitation exercise to reassure forwarders – with some success.
One major forwarder said it was convinced.
"We will remain as a direct customer of V-D; they will continue to work with us and we will try to develop business, so we see no reason to make decisions that would impact our relationship with [any of the carriers in] the group.
"My personal opinion is this move has been made against the brokers, who they feel add little value when the owners of the business are the forwarders / logistics partners."
He added that forwarders should not be fearful of losing customers to the airlines "if you provide a service and level of commitment that neither the carrier or competitor can match", and have a "holistic relationship" with the carrier.
Several people compared Volga-Dnepr's move with KLM's notorious announcement in the late 1990s that it would sell directly to the shippers – a move which had significant ramifications for the airline, following a backlash from forwarders.
"I think the market will remember this," said one source.
Another said it was Volga-Dnepr's "Gerald Ratner moment".