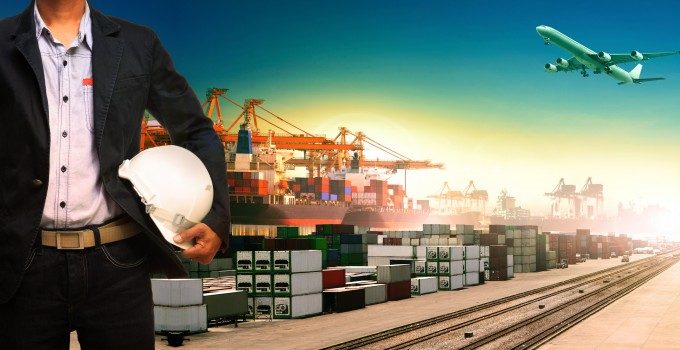 What next after pharmaceuticals and perishables? As yields for general cargo continue to disappoint, airlines are looking to develop more special segments with juicy margins.
Even Cargolux, which for decades steadfastly eschewed defined products, now has a line-up of defined services targeting pharmaceuticals and hazardous materials to live animals, fine art and a service covering cars, engines and helicopters.
"Focusing on this new portfolio of products will significantly boost our support of the businesses of our customers and their customers and strengthen the good relations we enjoy with our partners in the industry," declared Niek van der Weide, executive vice president for sales and marketing, when the cargo airline unveiled its new line-up.
Perishables have emerged as the second holy grail after pharmaceuticals, with more and more airlines offering special services to move consumable perishables, especially high-end food.
"Airlines are really aggressive with the perishables market. It is high volume, and they do want it," noted Alex Strohmeier, manager of Kuehne + Nagel in Halifax. Over the last two years he has seen several airlines mount freighter flights to the Canadian east coast to haul seafood to Asia and Europe.
A year ago Cathay Pacific highlighted the fast-rising thirst of Asian consumers for choice wines with a special service called Wine LIFT. Besides using teams with experience in handling fragile and valuable cargo and CCTV-monitored facilities for security against theft, the service offers temperature-controlled containers and storage to protect the precious liquid from temperature variations that might affect its quality.
"In recent years Hong Kong has grown to become one of the world's leading wine-trading centres. Cathay Pacific Cargo has developed the Wine LIFT product in response to the increased need to ship wine in secure, controlled conditions," commented Mark Sutch, general manager of cargo sales and marketing.
No other airline has followed Cathay into the wine cellars, but there has been lively interest in moving live animals, both among airlines and airports. A new animal facility is taking shape at New York's JFK airport, Calgary built one a couple of years ago and Luxembourg recently upgraded its animal set-up. Carriers like Qatar Airways and AirBridgeCargo have pushed aggressively into this segment, especially the carriage of race horses.
Others see changing retail and consumption patterns as the most promising avenue for growth in special segments. "I think e-commerce is the game changer over the next five years," remarked Tim Strauss, vice president of cargo at Hawaiian Airlines. For the most part, this traffic increasingly moves from local warehouses to destinations all over the world, he noted. "If you want this in five, six or seven days, you need air transportation."
China Southern Airlines underscored its focus on this arena with the launch of a cross-border e-commerce platform in early September. Interestingly, this is not a vehicle to move shipments of Alibaba and other e-tail giants but a platform that targets Chinese consumers who purchase goods from overseas. Trials for this venture reportedly commenced at the beginning of the year and generated some 1,500 tonnes of parcel traffic for the carrier in the first half of the year.
Within the broad range of items ordered online, some segments promise attractive yields. Tigers Inc., a Hong Kong-based logistics firm with a heavy focus on e-fulfillment, took over WorldLink this summer, a $50 million logistics firm from Australia that specialises in perishables. One major focus has been the shipment of lobster to China.
Tigers CEO Andrew Jillings sees increasing demand for B2C deliveries to China and other Asian countries and points to the growing appetite for fresh food among the rising middle classes in these countries. Besides consumers, restaurants in China are keen on a steady flow of e-commerce flows of lobsters to meet their daily needs rather than buy from middlemen, he says.
IAG Cargo also has its sights on Chinese palates. Daniel Johnson, manager of global products, reported huge demand from Chinese consumers for premium seafood from Europe, such as crabs and razor clams and other crustaceans.
Unlike fruit and vegetables, which make up the bulk of perishables flows, this type of perishables offers better yields and shows good growth momentum, he added.
Japan Airlines Cargo has been an early mover in this segment. In co-operation with Japan Post, the carrier offers a premium express service to a number of major metropolitan centres in the Asia-Pacific area. This product, which uses special cooling containers which were designed specifically for this venture, allows consumers in markets like Singapore, Hong Kong and Taipei to order high-end Japanese food items, such as designer-grade sushi, directly from Japan. The pair face competition from Japanese parcel giant Yamato Express, which offers an express service for Japanese food to major Asian markets in partnership with All Nippon Airways.
For airlines, partnerships are the ticket to prosper in the e-commerce segment. "Our target customers for e-commence are post offices who have a key strategy targeting the e-commence segment," remarked Mr Sutch. Cathay provides the linehaul from airport to airport, while the postal operator manages the delivery.
"We are never going to be an integrator," Mr Sutch said.
Stan Wraight, executive director of Strategic Aviation Solutions International, stressed the importance of handlers in the equation. For the development of special services and the maintenance of elevated performance levels, their role is critical, he noted.