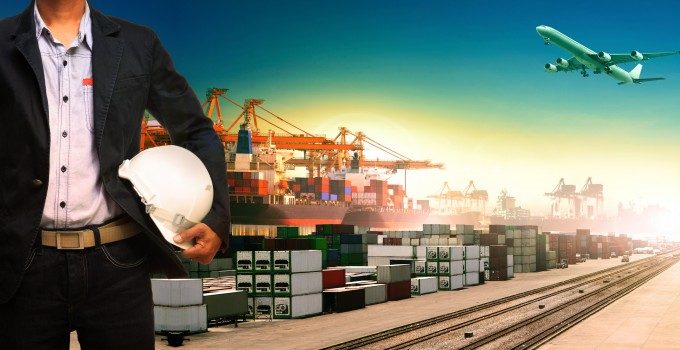 The ill winds of the winter blew in favour of the new UK container port at London Gateway, when several ships were diverted from Felixstowe to the DP World facility at the start of the year as violent storms battered the North Sea port. But now in the midst of summer, good old fashioned "port congestion" at the Hutchison UK east coast port is the reason given by Maersk Line and China Shipping Container Lines for ordering their ships up the River Thames.
Maersk has already seen its ME1 (Middle East service) Maersk Kimi discharge its imports at London Gateway on August 23 and it has now decided to transfer another ME1 service ship, the Maersk Kyrenia there on August 30.
Meanwhile, CSCL has also apparently got weary of waiting in a queue for a berth at Felixstowe and has advised its customers and partners on the AEX1 loop XIN Beijing that its Asian imports will be discharged at London Gateway.
Indeed, anecdotal reports from customers of the UK's biggest container port suggest that other ships will follow if the situation at Felixstowe does not improve promptly.
The labour situation at Felixstowe is always stretched during the peak summer holiday season, due historically to too many dockers being allowed time off during the school holiday period, but the unexpected growth in imports this year from Asia has obviously worsened an already tight situation.
Of course Felixstowe is not alone in North Europe in finding it challenging to cope with a year-on-year 9% growth in Asian imports; congestion problems at Rotterdam and Hamburg have been well documented.
The two biggest ports in Europe have, in mitigation, complained that ocean carriers are not maintaining schedules and are arriving with their new ultra-large containerships several days later than advertised still expecting to secure a berth.
Felixstowe has not so far commented on the reason for the current port congestion, and generally does not, however the problems that have caused the severe bottlenecks at Rotterdam and Hamburg in the past weeks will no doubt have a similar underlying cause.
Unfortunately carriers are still as inefficient as ever in advising shippers that their import cargo has been diverted, and seem to communicate the information late and without much empathy.
Indeed, they often appear little interested in the problems that it causes their customers, who arguably might have preferred a few days' delay awaiting a berth at Felixstowe to the organised chaos of a vessel diversion.
And with container lines' operation centre priority being to dump cargo before moving on to another port and returning to Asia for another full load, it is exporters which are the biggest sufferers in the change of port, having little time to rearrange their routing.
Meanwhile, another concern to the management at Felixstowe is that London Gateway, with its handling of ad-hoc vessels from Asia, is getting closer to its main target of securing a major Asia to Europe shipping line customer on a long-term contract.