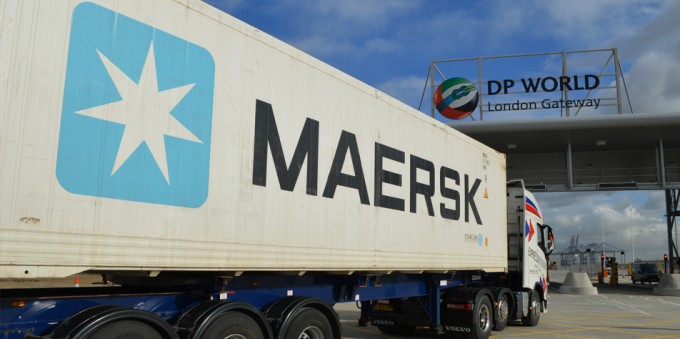 DP World's two UK container terminals at London Gateway and Southampton are to offer shippers container weighing services – to overcome what it said could be "a significant logistics barrier for UK exports".
From 1 July an amendment to the SOLAS (Safety of Life at Sea) regulations will require the named shipper on a bill of lading to provide the VGM [verified gross mass] of a container prior to it being loaded onto a ship.
Shippers will need to provide the VGM when containers are delivered to an export terminal for shipment on or after 1 July – delivery could, in practice, be several weeks earlier.
Ganesh Raj, senior vice president and managing director of DP World Europe & Russia, said: "From our contacts with UK exporters, freight forwarders and shipping lines, it is clear that the industry is finding it challenging to provide the VGM of containers… this could become a significant logistics barrier for UK exports and world trade generally."
DP World said that after "extensive consultations" with the UK Maritime and Coastguard Agency (MCA) – responsible for enforcing the new regulations – it would implement "scalable solutions to weigh containers shortly after arrival in the port and provide the VGM".
It added that the weights would be used for the stowage on containerships, ensuring that shippers using London Gateway and Southampton "do not need to provide the VGM for their export containers".
DP World's announcement comes a week after the UK's biggest container port at Felixstowe confirmed that it too would be offering a weighing service to shippers.
Stephen Abraham, Felixstowe chief operating officer, said: "We have met with many customers and from their feedback it is clear that there is still a lot of uncertainty amongst exporters about the new rules."
He said the new rules had "the potential to cause significant disruption to export supply chains", and to help avoid this the port had decided to provide the service.
There have been no similar announcements from Tilbury, Liverpool or from the regional ports in the UK that provide export feeder spokes to the major hubs of Antwerp and Rotterdam. However, they are expected to bow to the pressure from supply chain stakeholders and provide a VGM solution or risk losing business to the ports that do offer the facility.
A weighing service at Felixstowe and Southampton represents something of a volte- face by the management at the UK's two biggest box ports – until very recently they were adamant that it was not their problem and expressed concerns that offering a weighing facility would contribute to port congestion.
However, from comments made to The Loadstar by interested parties in Felixstowe last Friday, it was obvious that with less than 140 days to go before the new SOLAS regulations come into force, the port had little option but to find a solution to avert potential problems on 1 July.
However, in many ports in the 170 countries that are signatories to the UN IMO SOLAS amendment, there has been an alarming lack of similar initiatives, and there could be chaotic start to the mandatory weighing law in the summer.