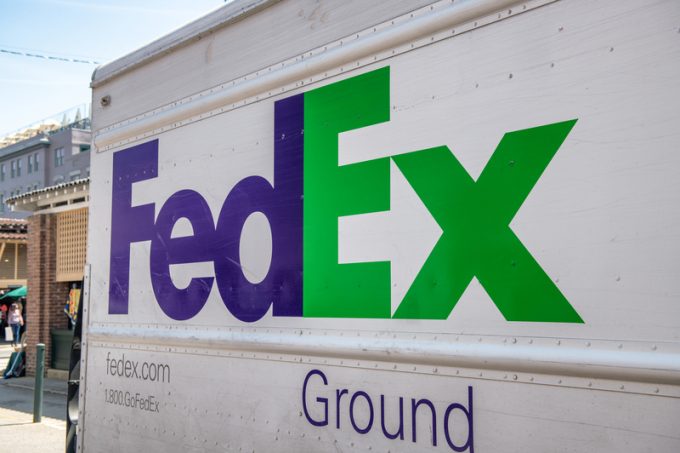 Presumably the top brass at FedEx are not happy with the company's Ground unit, but this is nothing compared to the frustration felt by subcontractors  working for the outfit.
In an open letter, more than 800 of the 5,000-plus operators working for FedEx Ground expressed grievances over problems they claim are eating into their profitability.
They claim FedEx vastly overestimated peak season volumes in its projections. According to the independent service providers (ISPs) who signed the letter, FedEx Ground predicted 30%-40% for the period, but that proved way off the mark – 20%-40% higher than the actual volumes, according to one ISP.
For many ISPs, this proved a costly investment; they had secured additional equipment and staff, to cope with expected volumes, which were not properly utilised, hurting their bottom lines.
"We are not making the money needed in this category to assist with the financial obligations of this peak," says the letter. "We are requesting an immediate review of settlements … to accommodate our peak expenses.'
FedEx embraced the ISP concept, in part to insulate itself from the debate about independent contractors versus employees. ISPs operate across geographic areas  which are bought and sold on the open market, but they can get fired by FedEx if their performance is below standard.
But the same does not apply in the opposite direction.
"We are also experiencing poor sortation, load quality and work area scanning, delaying driver dispatch," the letter says, adding that at many FedEx terminals pre-loads have been so disorganised that drivers have to arrive well ahead of pick-up times to help with the loading process.
Poor efficiency at many large FedEx terminals has been a problem for some time, noted Dean Maciuba, managing partner of Crossroads Parcel Consulting, adding that these facilities have struggled to cope with volumes and move them fast enough to ensure timely loading.
In part, this is a result of insufficient investment for some time, said Mr Maciuba, adding that FedEx Ground had added mini-hubs to take the pressure off the larger terminals, but was "still behind in terminal construction. It is in catch-up mode in facilities".
The FedEx Ground system has been swamped with traffic, he noted. One of the factors behind this has been the shift of SmartPost traffic from the US Postal Service as the final-mile provider to FedEx Ground. This poured some 2.5 million low-margin parcels into the system.
The fall-out from these problems is reflected in the company's latest quarterly results, released on 18 March.
While the overall performance was positive – with revenue up about 10% to $23.6bn and net income climbing from $939m to $1.22bn – FedEx Ground proved a drag on group results. Although revenues increased by about $1bn, operating profit slipped $61m and the operating margin ended up below expectations, at 8%, which sent FedEx stock down 3.5% on the day.
And management has abandoned hopes of reaching double-digit margins in the Ground unit in the next quarter.
Mr Maciuba noted that a recovery in B2B business had masked a slowdown in the B2C segment in the past quarter. FedEx management itself has revised its projections for the B2C market to 8.3% CAGR through 2026.
He said FedEx needed to boost the share of B2B traffic in its Ground unit while reducing low-margin business. Management mentioned in the earnings call following the results presentation that it was "aggressively repricing legacy contracts".
But this is cold comfort for ISPs who invested in trucks and drivers to meet peak volume projections that never materialised, leaving them with a hit on their margins. FedEx has reportedly vowed to improve its forecasting, but is not going to reimburse ISPs for their expenses.
Mr Maciuba reckons the painful experiences have pushed FedEx to make some necessary decisions, which will result in the shedding of some low-margin business.
"I think they're heading in the right direction," he reflected.