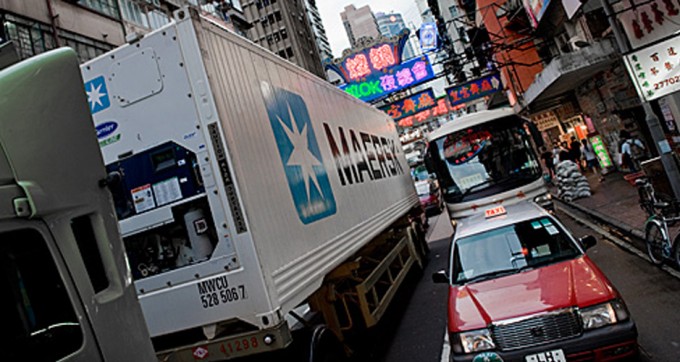 Asian exporters unprepared for SOLAS Verified Gross Mass (VGM) regulations could force carriers to blank sailings, while some shippers have hinted they will cheat on weight declarations.
A major east-west shipping line told The Loadstar a lack of shipper urgency on new container weight rules may cause serious supply chain disruption.
"Even receivers in overseas areas think that they are not really impacted, however they often fail to check whether their suppliers in Asia are actually prepared.
"Failure to do so could seriously upset their supply chains, as non-VGM compliant cargo will not be loaded," said a Hong Kong-based carrier executive.
He added: "If this happens on a large scale, sailings might need to be blanked."
With less than 50 days until the 1 July deadline, the carrier source said customers were questioning how various countries will monitor and enforce the weight verification rules.
"Some shippers have asked how often boxes are weighed to check the VGM is correct, which might hint that some could try their luck with their declarations," he said.
The source also raised the issue of boxes exported from Asia before the SOLAS deadline and subsequently transhipped to a second vessel after 1 July without a VGM.
"For cargo that leaves end of May from Asia for a feeder port in Europe, this should already be subject to the new rules, as these units may go onto a second ship in Europe after July 1.
"I believe that it will be tough for all shippers to have all procedures in place by 1 July – but this is not because there was not enough notice."
However, guidance by relevant authorities on implementation and enforcement is severely lacking.
According to shipping software firm CargoSmart, only 18 out of 162 SOLAS countries have published guidelines or discussion papers on container weight rules.
"The wide variation of the rules in different countries, and the unclear guidelines in some, may cause confusion to shippers," said Lionel Louie, CargoSmart's chief commercial officer.
He added that out of the 18 countries with published guidelines, only seven are in Asia where the majority of global export containers originate.
"It is not only the shippers, but also the Asian countries that are not well prepared for the new SOLAS rule," he said.
China is one of the seven Asian countries with published guidelines. The Maritime Safety Administration (MSA) says it will perform random spot-checks on export containers, with any breaches of the maximum allowable weight discrepancy between the VGM declared by the shipper and that obtained by the MSA resulting in vessels not being permitted to sail until the error is rectified.
Shippers must ensure their declared VGM falls within plus/minus 5% or one tonne, whichever is less, of the weight obtained by the MSA.
China's MSA guidelines also advise that shippers adopting SOLAS weighing Method 2 – whereby a container's tare weight is added to the accumulative weight of the cargo and packaging inside to create a VGM – should establish internal processes to ensure their weight declarations fall within the required accuracy standards, including standard operating procedures with external suppliers and proper training for staff involved in the weighing process.
Most Asian exporters are likely to opt for Method 2 due to cost considerations and the availability of weighing services at ports and terminals, according to CargoSmart's Mr Louie.
"There is extra cost if shippers have to weigh the container through service providers or at terminals. Besides, most of the terminals in Asia are lacking weighing facilities, which makes Method 1 a less-preferred option," he said.
For its part, CargoSmart is working closely with ocean carriers and terminal operators to assist shippers with their VGM submission method and timing, an area of SOLAS implementation many observers see as being key to avoiding supply chain disruption.