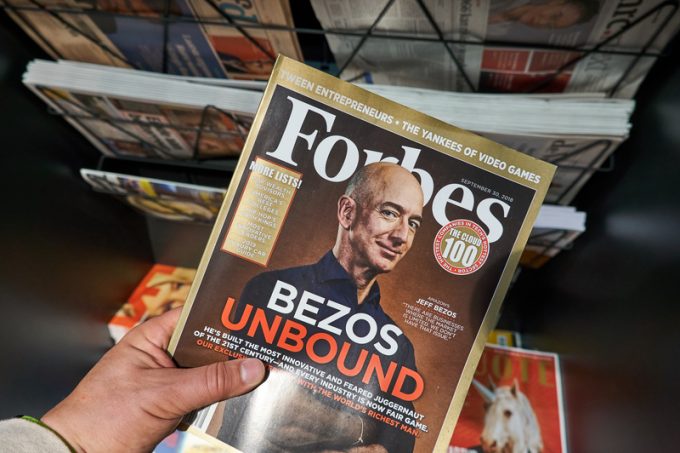 FORBES writes:
Amazon's Jeff Bezos has further cemented his position as the world's richest person after the e-commerce giant reported a strong holiday quarter.
The company said on Thursday that quarterly profits and revenue grew by the double digits, easily surpassing analyst expectations. That news sent the stock up by about 12% in after-hours trading, adding a swift $12.8 billion to Bezos' fortune, as of 4:55 pm Eastern. The Amazon founder and CEO is now worth $128.9 billion.
To read the full post, ...