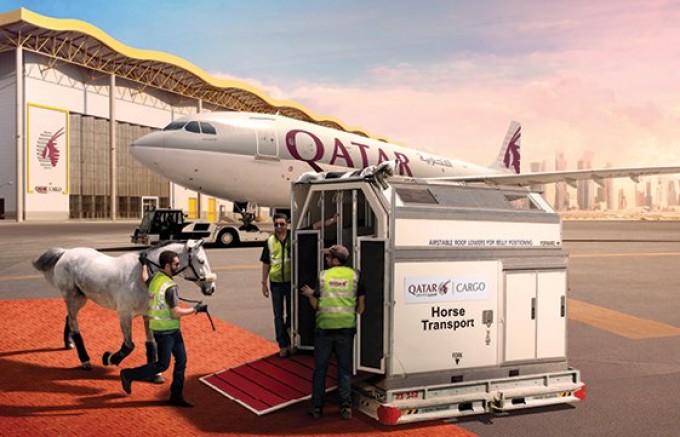 Qatar Airways is hoping to capture new routes in China and wants more traffic rights.
The airline announced at Air Cargo China in Shanghai yesterday that it would begin operating an A380 with 39-tonne freight capacity into Guangzhou from 1 July, while also deploying dedicated 777 freighters to bring weekly capacity to 300 tonnes.
In total, Qatar Airways has 3,200 tonnes capacity a week across China and is talking to the authorities about new routes.
"We've been successful in rolling out our network in China and covering all the production centres," said Qatar Airways chief officer cargo Ulrich Ogiermann.
"We're one of the largest air cargo operators in and out of China, but we'd like to do more. There are discussions with the Chinese authorities to enable us to do more. We're very optimistic about the future of the Chinese economy and we want to be a part of it and play a role," Mr Ogiermann added.
Meanwhile, the airline says it has plans to enter new markets, like South America, the transpacific and Australia, and also plans to strengthen its Luxembourg presence from five flights a week to 13, and later, 18.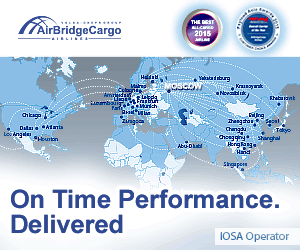 "These developments are happening very soon. We don't just want to be there, we want to have a significant stake in the market, so we invest heavily to put our footprint in these new territories," he said.
Although specific routes weren't mentioned, Mr Ogiermann said Qatar was specifically looking to target South America's perishable trades.
"One thing that is clear in South America is it hinges on perishables, and particularly flower exports from Colombia and Ecuador into Europe. We've got a couple of route options we're currently evaluating."
The carrier is also hoping to attract animal shippers. It has launched QR Live, a product dedicated to the transport of horses, pets, exotic animals and livestock. Mr Ogiermann said this would build upon the airline's growing equine niche.
"We already specialise in transporting horses and now we're enlarging this into a complete service for other live animals. "This includes a specially trained and skilled team purely focused on animal care. Improving the conditions animals are transported in is something very close to our hearts," Mr Ogiermann said.
About 90% of horses are flown on scheduled freighters, rather than charters, according to animal specialist forwarder Intradco. Increasing numbers of auctions and growing sales activity make it an interesting part of the market, which many airlines are keen to jump into.
Qatar Airways transported 3,500 horses last year and the airline expects this number to double in 2016. Mr Ogiermann said some charter flights carried racehorses worth $5m-$10m.
"We see further growth potential because equestrian events are increasing and the quality requirements for transportation are increasing too," he added.
Animals transiting through Qatar Airways' Doha hub can look forward to 24-hour care at a 4,200sq metre facility, complete with horse stalls, kennels, cages, a walking yard and temperature zones. The facility can also cater for exotic animals, including bears, kangaroos, falcons, tigers, elephants and pandas, as well as livestock such as sheep and goats.
Qatar Airways is now the world's third-largest cargo carrier, experiencing 37.5% tonnage growth in 2015. The airline's fleet of 19 freighters will grow to 22 within the next nine months and, when including passenger aircraft, the carrier has a total orderbook worth $70bn, with 340 aircraft yet to be delivered. A new aircraft is delivered almost every 10 days, Mr Ogiermann said.