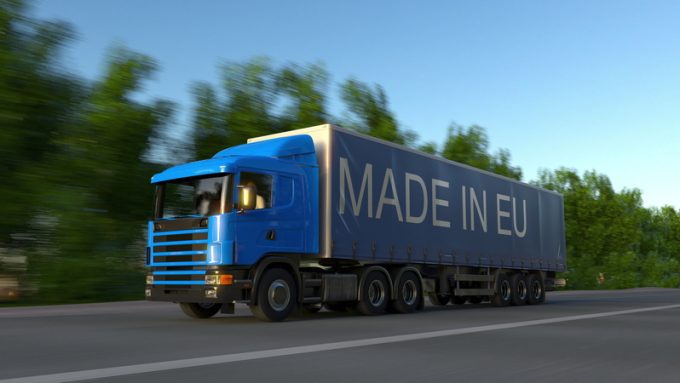 European road freight capacity appears to be on the rise, but this is mainly due to weak economies than any turnaround in the truck driver shortage crisis.
Several surveys point to more available space on the continent's roads, with Davies Turner chairman Philip Stephenson suggesting things are "slowing down".
"One year ago, European haulage capacity was very tight, now there's the capacity to handle demand, despite the driver shortage," he said.
"We have also noted that haulage prices in the first quarter of 2019 were higher than in the first quarter of 2018. This isn't surprising, as there's a much-needed catch up in pricing, as underlying operational costs continue to increase sharply."
Transporeon's Transport Market Monitor reports available capacity up by a third between 2018's final quarter and Q1 this year.
And while Davies Turner may have recorded stronger pricing, the TMM report found overall prices had dropped 8.4% in the three months to March, as capacity climbed 31.4%.
However, director of business consulting at Transporeon Jan Rzehak said prices should have been much lower.
"Even if transport prices dropped sharply in the first quarter, they remain relatively high, relative to recent quarters," said Mr Rzehak.
"The price index for Q1 19 is 1.3% higher than in Q1 18, even though prices should have been lower as 14.9% additional capacity was available this year."
Furthermore, the report suggests that as more capacity comes online, the price difference between the low-end and high-end of the market looks set to grow.
In Germany, pricing was even higher (up 4.5%), due to the adjustment of truck toll rates in January.
"Many shippers who rely on our daily European trailer services are moving their goods on a contract basis because of the guaranteed services we offer," said Mr Stephenson.
"As a result, we are seeing our freight volumes and market share show continued healthy growth."
Some have suggested that the reason for the uptick in capacity is due to seasonal variation – available transport capacity is usually greater in the first months of a year. But Mr Rzehak stressed that while the industry is cyclical through the year, the variation in prices in the first three months was "particularly high", at 25%.
"To observe such huge differences between the highest and lowest offer per transport order, we have to go back to Q4 09," he said. "This was the first year the European Union recorded negative growth, in the wake of the banking and economic crisis.
"In view of economic development now, the price difference is likely to remain above average and therefore the spot market will remain highly attractive."
Managing director of Tim Consult Oliver Kahrs added: "The strong increase in available transport capacity we monitored in the recent months is initial evidence of a slowdown in economic growth.
"The German government's Annual Economic Report 2019, published at the end of January, is supporting this view, which assumes an increase of the price-adjusted GDP by only 1%."