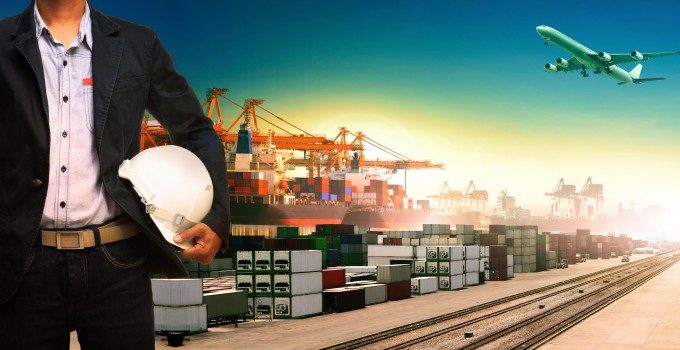 Unprecedented levels of online shopping in the run-up to Christmas have caused logistical problems in the UK and led to threats of industrial action across Europe.
Workers at several of e-tailer Amazon's German distribution depots have extended their three-day strike over pay and conditions. Amazon classifies its personnel as logistics workers, but trade union Verdi argues they are in the retail sector and should benefit from its collective bargaining agreements.
It is reported that the walk-out has hit five out of the nine Amazon hubs in Germany, but the company insists delivery schedules will be unaffected. During previous disputes involving Verdi members, Amazon has diverted traffic through neighbouring countries.
French haulage union CFDT said its members would strike before Christmas after pay negotiations with employers broke down. CFDT has blockaded distribution facilities and forced road closures during previous disputes.
Yodel, the UK's second largest parcel delivery company after Royal Mail, meanwhile admitted to delays of three days in fulfilling orders and notified clients – including Amazon – that it would suspend collections from distribution centres until it had cleared the backlog in its sorting centres. Yodel has been named among the "worst delivery companies" in the UK.
E-tail industry association IMRG has estimated that more than 210m parcels will be delivered in the UK during November and December, making this Christmas by far the busiest ever for the logistics industry.
Two new dates on the shopping calendar have accelerated the trend. UK retailers have adopted Black Friday, traditionally the day after Thanksgiving in the US and anecdotally the day when loss-making retailers began trading in the black, as an opportunity to offer discount deals. In the last 10 years, Cyber Monday has been added on the back of Black Friday, and this year prompted fights in stores as well as massive online activity.
However, problems in the UK date back as far as early autumn, when imports of consumer goods began to get stuck at gateways including Southampton. Port congestion led some shipping agencies to apply congestion surcharges.
China Shipping (UK) Agency Co for example added £70 to its standard container rate for all linehaul deliveries from mid-October "in view of the present haulage situation ex-Southampton".
The British International Freight Association (BIFA), whose forwarder members depend primarily on road haulage to feed retail distribution centres (DC), expressed concern at that stage that an earlier than expected peak season, with higher volumes of container and trailer imports than forecast, would worsen an existing shortage of truck drivers.
BIFA director general Robert Keen confirmed: "Members report significantly increased waiting times for an available vehicle, much higher costs from haulage companies and surcharges from some shipping lines. New HGV drivers are urgently required in the UK logistics business."
An email survey carried out by the UK Road Haulage Association in September showed that 70% of its member companies are short of drivers and another 20% expect to face this problem soon. "We reckon the economy is short by around 45,000 qualified drivers," said Jack Semple, RHA director of policy.
In past years, hauliers have overcome the problem by recruiting drivers from Eastern Europe, but increased demand in those individuals' home countries and a driver shortage in other West European markets such as France and Germany has dried up this supply route.
It now costs up to £4,000 to acquire an HGV licence in the UK. New EC rules requiring drivers to obtain a Certificate of Professional Competence came into force in September, adding a further training cost that some hauliers blame for persuading older drivers to take early retirement.
Mr Semple believes the importance of the Driver CPC has been over-stated, though he acknowledged that "some agencies have been affected by it, and retailers especially rely on agency labour at this time of year".
Replenishment of UK DCs and retail stores has continued to be a problem, he said.
"The shortage of qualified drivers is a structural problem, to do with an ageing driver population and under-investment over many years in training people living in the UK to drive lorries.
"Our members tell us that the driver shortage will worsen in 2015 and will impact growth, Mr Semple commented. "The RHA is urging the government to lead transformational change by making grants available to companies to train new drivers."