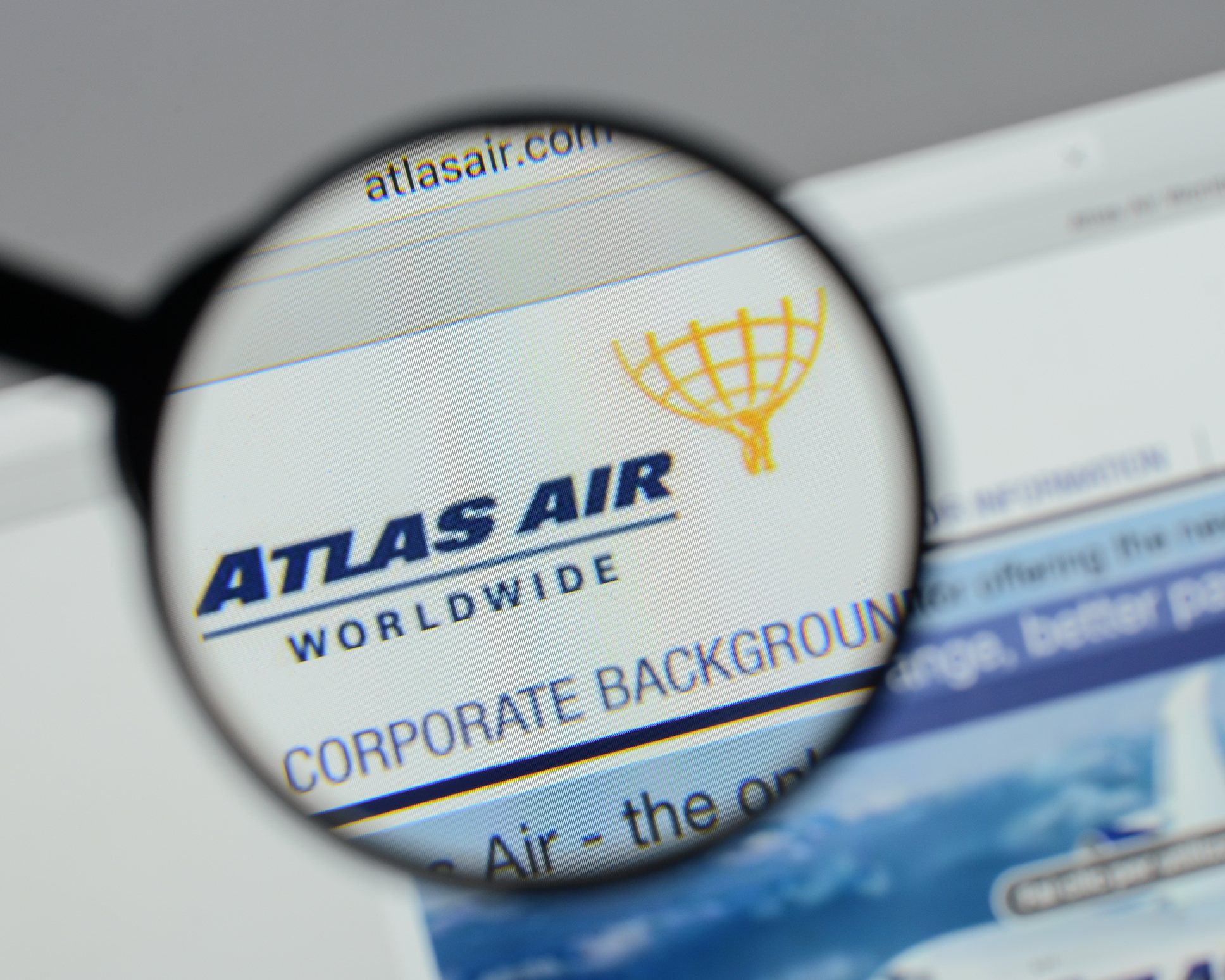 Atlas Air (AAWW) continued its solid upward momentum of 2018, reporting surging profits and revenues during the first three months of the year. 
First-quarter operating revenue hit $680m, boosting adjusted profits (measured as ebita) by 29.1% to a little over $121m.
Chief executive Bill Flynn claimed the results "exceeded expectations" and said the growth was partly due to the carrier's increased fleet. 
"We are benefiting from a full year of flying the 16 aircraft we added during 2018 for customers such as Amazon, Asiana Cargo, DHL Express, Inditex and SF Express, as well as the three aircraft for Nippon Cargo Airlines we are adding this year," he said. 
"[And] our focus on express, e-commerce and fast-growing markets provides a solid foundation to deliver continued business and earnings growth this year."
He added that Atlas's relationship with DHL remained strong, despite investor concerns that DHL might insource more capacity.
In March, AAWW expanded its deal with Amazon, and is set to begin flying five 737-800 freighters for the e-commerce giant this year, with two coming on line in May. 
During an investor call, Mr Flynn said the deal would provide a path to continued expansion in a "desirable" aircraft type, adding that Atlas was "looking forward" to adding 15 more 737-800s to its Amazon operations by May 2021. 
"Reflecting the scale and scope of our domestic and worldwide operations, we continue to anticipate adjusted net income in 2019 will grow by a mid- to upper-single-digit percentage compared with the record adjusted net income of $204.3m reported in 2018," he said. 
"We're expecting a very strong second half of the year for the military both in cargo and in passenger and very solid growth on a year-over-year basis." 
Q1 volumes surged 16%, reflecting the increased number of aircraft, although that also bought additional costs.  Chief financial officer Spencer Schwartz noted that with the addition of the 737-800s, the carrier had brought onboard a new aircraft type, and as such was having to take on training to ensure its pilots got the hours required to fly the aircraft. 
"So we do fly 737s, but the 737-800 is a different gauge and so we are training pilots who will train other pilots and hiring pilots, before the flying starts and so forth, which means the start-up costs are a little different for this aircraft type," said Mr Schwartz. 
"I think as the year progresses you will see the benefit of the aircraft that we added last year and the aircraft that we're adding this year. It's just that they've been masked in this first quarter a little bit, and certainly will be in the second quarter, but for the full year, you'll see that a lot more." 
While ACMI leasing may have climbed 17% over the three-month period, its direct contribution to the quarterly results declined 1% compared with 2018, which Mr Schwartz put down to additional costs the carrier had taken on for new customers. 
"We've taken on a number of customers which are not airlines, and so on their behalf they asked us to go out and procure services and perhaps even fuel," he continued. The good news is we're able to do that because we have scale and the depth in the operation and we can actually create customers which otherwise may not take on aircraft." 
He said the benefits would accrue in a later quarter. 
However, while the carrier may have been pleased with its financials, the period was also one of tragedy, with the crash of flight 3591 in February off the coast of Texas, which resulted in the death of all three people aboard. 
Mr Flynn told investors the carrier was continuing to work with the National Transportation Safety Board in its investigation into the incident, before thanking the first responders, officials and Atlas employees who had supported the recovery efforts. 
"Their teamwork and professionalism has been extraordinary and I thank them for their ongoing dedication and hard work as the investigation continues," he added. "I also thank our crew and ground staff for working to ensure uninterrupted business operations to serve our customers."