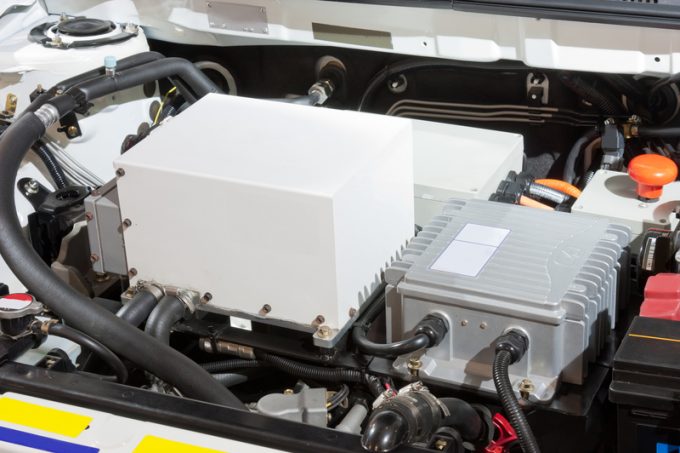 The widespread adoption of electric vehicles on the world's roads is likely to cause seismic shifts in the provision of automotive supply chains, new research from Transport Intelligence claims.
The Ti Future Mobility: Electric Vehicle Supply Chain Architecture report suggests logistics service providers focused on the automotive sector are likely to have to transform their strategy and network faster than many expect.
It notes that changes taking place in society are already having a profound impact on carmakers: increasing numbers of young people living in cities see no point in owning a car, due to multiple considerations such as their environmental impact, as well as the development of ride-sharing services such as Uber, which "have also transformed thinking about what is 'public' transport".
However, it is the transformation of car production lines from producing vehicles powered by internal combustion engines to those with battery packs that is likely to have the greatest impact.
"The result of this transformation is, and will continue to be, very very bad news for the automotive manufacturing sector. This includes not just the primary platform providers themselves, but their support services and supplier base.
"Keep in mind, how many times will a crankshaft need to be moved across the EU for machining and finishing purposes when cars have electric motors? The same goes for a host of additional components and sub-assemblies used for transforming internal combustion into motive power, none of which are required for electric vehicles and many hybrids.
"Logistics service providers that have a major presence in the automotive sector are no doubt already exploring these likely scenarios, but in our view, this transformation may happen at a much faster rate than the automotive sector itself would prefer," it says.
It adds that for logistics operators the main focus will be "the management of the battery supply chain and the movement of batteries to the assembly plants", and given that batteries are chiefly manufactured in Asia, overland freight services linking Asia to Europe will see an increasing prominence given to maintain just-in-time electric vehicle supply chains.