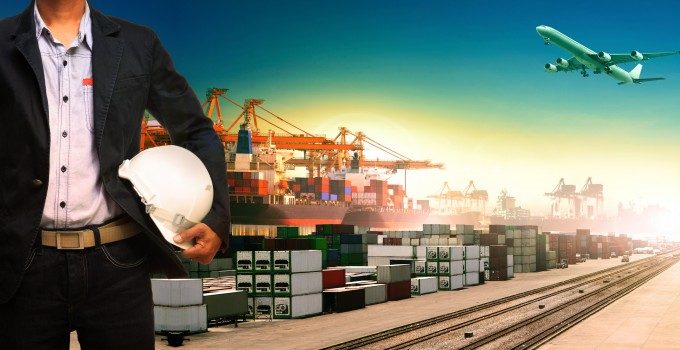 Container freight rates on the main east-west trades almost halted their decline over recent weeks, but not quite.
According to this morning's Shanghai Containerised Freight Index, rates to North Europe from Shanghai slipped just $5 per teu to finish the week at $681 per teu, and to Mediterranean ports by $6 to $646 per teu.
There was a similar situation on the China-US trades, with rates to the US west coast declining just $1 to effectively stabilise at $1,366 per 40ft, while the China-east coast trade saw a larger deline, $46, to finish the week at $1,755 per 40ft.
Over the past week or so, carriers have announced new freight all kinds (FAK) rates on the Asia-Europe trades for 1 November.
CMA CGM will charge $1,050 per teu and, on the same date, will implement a FAK rate of $1,100 per teu to west Mediterranean and Adriatic ports and $1,500 per teu to east Mediterranean and Black Sea ports.
This reflects increasingly strong demand in the region and, according to Drewry, year-to-date volumes grew by 5.3% to the west Mediterranean and 6.1% to east Mediterranean and Black Sea, buoyed by resurgent demand in Russia, Ukraine and Turkey.
Maersk will implement new FAK rates of $1,100-$1,150 per teu to North European hub ports, $1,000 per teu to the west Mediterranean and $1,500 to the east Mediterranean, while Hapag-Lloyd announced a $950 per teu FAK rate to all European destinations.
The German carrier has also announced a general rate increase (GRI) for the transpacific trades of $560 per teu and $700 per 40ft, beginning on 15 November.
Whether carriers will achieve these targets remains to be seen. CMA CGM's previous Asia-North Europe FAK rate for this week, announced this time last month, was $900 per teu and, given that today's rate is barely two-thirds of that, demonstrates there is still a considerable disconnect between supply and demand.
That said, Asia-North Europe demand appears to be stronger than ever, with westbound headhaul volumes for the first eight months of the year at 6.8m teu, year-on-year growth of 5.2%, and Drewry said there were signs that full-year volumes could breach the 10m teu mark for the first time.
However, with a slew of new ultra-larger container vessels being delivered, it would appear that supply is once more set to outpace demand, however strong it may be. Alphaliner is forecasting 2018 global volume growth at 4.8% against a capacity increase of 5.8%.