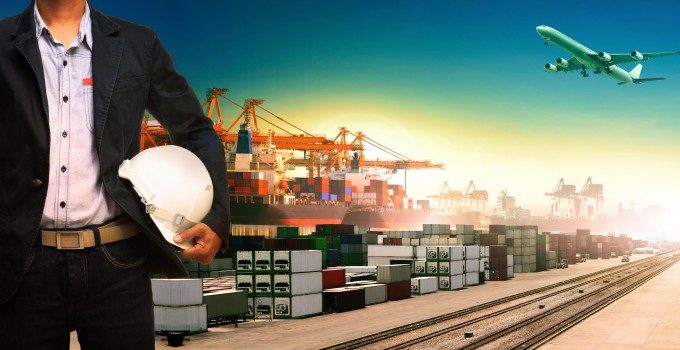 Air freight rates may have dipped slightly in December, but as expected, 2017 was a strong year for airlines.
And 2018 looks set to be a year marked by air capacity shortages, with forwarders already concerned about booking sufficient space through the year.
Routes ex-Asia, which sported the highest rates during the peak, with transpacific westbound in particular seeing some record rates, remained strong and Asian airports and carriers cited good results.
Singapore's Changi Airport reported air freight volumes up 7.9%, year on year, reaching 2.13m tonnes for the year. Imports rose 8% while exports grew 14%, with its top five markets in China, Australia, Hong Kong, the US and India. December tonnage rose 6.4%.
Changi pointed to its recent CEIV certification and launch of the [email protected] initiative as an effort to boost pharma traffic this year. Handler SATS also opened an e-commerce air hub in April.
In Hong Kong, Cathay Pacific announced its tonnage in 2017 grew by 10.9%, while capacity grew 3.6%, measured in available tonne km, and revenue tonne km rose 9%. The carrier said that, together with Cathay Dragon, December cargo and mail rose 10.2%, while load factors rose 2.4 percentage points to 71.9%.
"Cargo's strong momentum continued well into December, with volumes growing well ahead of capacity," said Ronald Lam, director commercial and cargo.  "We were able to sustain a high load factor and high yield during the month.
"As a result, revenue efficiency gains were observed in all route groups. Not only did our home market of Hong Kong perform well, strong cargo feed from across the network enabled us to achieve an all-time weekly tonnage uplift record in the week ending 9 December. In terms of the nature of commodities carried, perishables were much in demand in the lead up to the festive season."
In Europe, capacity-stricken Schiphol Airport failed to see double-digit growth, but enjoyed a tonnage increase of 5.4% in 2017, although it saw 7.4% growth between January and October. Asia, it said, was its largest market, with imports up 3.1% and exports up 8.8%.
Overall, worldwide exports grew a more stellar 19.1%, while imports rose 18.2%.
"The upswing in e-commerce shipments, both inbound and outbound, was a large contributor to the cargo volumes for this market," said Jonas van Stekelenburg, head of cargo for the Dutch airport.
"A number of flights transit Europe enroute to Asia, and we can attribute a proportion of the growth in our European figures to the developing Asian market."
The airport added that some flights to Asia – including those of Silk Way and AirBridgeCargo (ABC), its largest freighter operator – transit Baku and Moscow, adding to its outbound figures to Asia.
ABC itself saw its 2017 tonnage rise 13% to more than 700,000 tonnes. Its FTK rose 10%, while load factors grew 4%, year-on-year, to 71%. Commodity-wise, it saw temperature-controlled pharma volumes up a sizeable 150%, while out-of-gauge and heavy cargo grew 33%, and it carried 26% more ecommerce.
This year, it said, it would focus on increased digitisation in its offerings to customers. And it announced today that it had joined Brussels air cargo community's pharma.aero initiative, alongside Hong Kong International Airport and Alha Group.
ABC's relationship with its Schiphol hub may have waivered through the year as it lost slots, albeit temporarily, but overall, a decision by the Kenyan authorities to restrict some fifth-freedom rights, thereby cutting some direct flights between Nairobi and Amsterdam, potentially had a greater effect on the airport's volumes.
Exports to Africa were down 5.4%, while imports fell 6.6%.
Schiphol also noted that imports from North America were down 5.6%, citing "changes in regional strategy by some airline partners".
Mr van Stekelenburg, meanwhile, addressed Schiphol's slot problem.
"It is very positive that in this 2017-2018 winter season, all requested full freighter slots were granted, and many freighters were able to continue their business at Schiphol with ad-hoc slots.
"It is Schiphol's objective to aim for sustainable growth at the airport after 2020 and air freight is an important part of that. The outlook for 2018, as globally we see even more air traffic growth, is a challenging one.
"The slot scarcity has been a challenge for us as a cargo community, and in some cases cargo stakeholders were under-represented in the various sections of the airport community. In 2018 we will act on this, together with all freighter airlines, handlers and other logistic service providers.
"Trust, increased cooperation and improved agreements between all stakeholders are essential in this respect", concluded Mr van Stekelenburg.