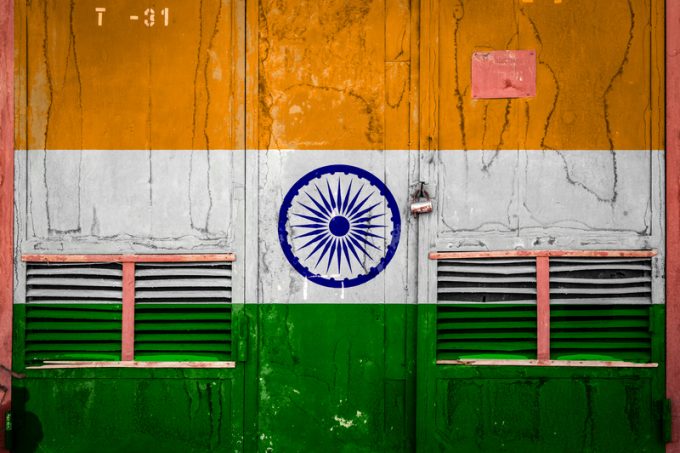 Warehousing demand in India has overtaken supply for the first time in four years, with e-commerce and global consumer goods companies driving much of the growth. 
According to a new report by property developer Jones Lang LaSalle (JLL), last year India's total stock of Grade A and B warehousing space increased 22% year on year to 169 million sq ft. 
"Last year saw India's warehousing sector come of age, outshining some of the conventional real estate asset classes and attracting global investors," the report notes.  
"Interestingly, absorption clocked an unprecedented growth of 63% year on year to 31.8m sq ft. The robust growth in absorption reflects demand outstripping supply and vacancies dropping below 10% for the first time ever." 
Nimish Shah, managing director for India at Crane Worldwide Logistics, said the size of the warehousing industry was approximately $8.2bn, with an average growth rate of 9-10%.   
"With the estimated continued growth of this industry, it will need large–scale expansion," he told The Loadstar.  
"One of the main factors driving demand is e-commerce, especially retailers in tier-2 and tier-3 markets. Furthermore, the upward movement of India in the Ease of Doing Business Index, and more global FMCG companies coming into India have also contributed to this growth.
"The implementation of GST, creating a unified taxation model across India, has been another important factor," he added.  
However, despite the booming warehousing market, Mr Shah said India still faced some key challenges to bringing down logistics costs, which stand at about 14% of GDP.  
"The biggest challenge is the poor integration of the transport network and IT with warehousing and distribution facilities," he explained.  
"Regulations are different at national, state and city levels, creating a barrier to national networks. Lack of quality training and the absence of specialist equipment is also a challenge.   
"This is still an disorganised industry – smaller un–organised players manage a large customer base, creating a low benchmark for operations and influencing pricing.
"However, we see global players now coming in and making investments for growth. Having a robust and world-class road and rail network, exploring the vast inland waterways and setting up logistics parks will all go a long way to help growth."  
Based in the US, Crane announced in January it had clocked-up 42% growth in its India operationsm following the opening of its seventh office in the country, in Chennai.   
Mr Shah said: "Our focus is on the US, Europe and Latin America tradelanes, followed by Asia. The opportunities for Crane in India are phenomenal. Besides the growth in the logistics industry, which is expected to reach $215bn by 2020, we see warehousing, domestic transportation, international forwarding and solutions design for end-to-end supply chains as future growth opportunities." 
Meanwhile, the US trade war is in danger of making its way to the subcontinent, following Washington's decision to end preferential benefits for some Indian exports and the subsequent retaliation by New Delhi, slapping tariffs on a small selection of American goods.  
Mr Shah played down the impact, however.   
"In comparison with the ongoing China trade war, the India one is not a concern at the moment. In fact, India has seen new opportunities emerge with the China situation.   
"As we work on the GSP and duty structure in imports, we are in a continuous and positive dialogue with the US government to find an amicable solution. Some industries which have been impacted are jewellery and software. The impact would be more on commodities with over 3% duties, and a majority of current exports are in a segment below that.   
"Also, as India progresses from a developing to a developed industry, the government is open to such schemes being withdrawn, as they are primarily to support a developing economy."