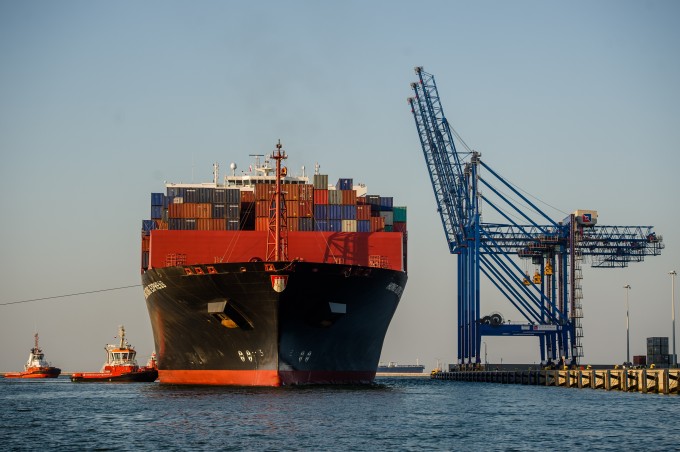 Ocean carriers have geared up for the third quarter peak season with the announcement of hefty rate increases and surcharges, but according to a shipper poll undertaken by Drewry this year's peak season could turn out to be yet another damp squib for the container lines.
Shippers were asked by Drewry what their volume expectations were for the traditional July, August and September peak season months, to which 35% said they expected volumes to be lower than last year, with only 18% anticipating an increase and 47% expecting a status quo.
The poor state of the global economy was the most common reason given by shipper respondents for their pessimistic growth forecast. "We don't expect any peak whatsoever given the capacity in the market and an overall subdued global economy," said one shipper.
The survey questioned shippers and BCOs between 27 May and 16 June with responses mostly coming from shippers trading between Asia, North America and Europe.
Over half (31) of the 51 respondents were defined by the consultant as 'small shippers' – moving less than 15,000 teu per annum – 12 were 'medium shippers', moving between 15,000 and 55,000 teu per year, while seven were 'large shippers' of in excess of 55,000 teu.
And in a further dent to the prospects of carriers hoping to see a reverse of poor first half financial performances, shippers told Drewry that they remained unconcerned by possible space shortages.
Despite capacity cutbacks and anecdotal reports in recent weeks of full ships and rolled over cargo, 78% of shippers said they were "not worried about obtaining space" during the peak season.
Of the just over 10% of respondents that did express concerns about space shortages, some cited the increased use of blanked sailings by carriers, while others expressed concerns about the impact of the new container weighing regulations coming into force on 1 July, disrupting the supply chain.
Meanwhile, despite a second week of decline in Asia-Europe container spot rates, carriers on the route are endeavouring to push through 1 July general rate increases (GRI) of up to $1,500 per teu, together with a raft of peak season surcharges (PSSs).
However, in order for these carrier rate restorations to be effective shippers need to be concerned about their ability to get their containers on their nominated ships, but it is apparent from Drewry's poll that so far there is no evidence of any panic by shippers.
"There will be no demand push to bolster carrier sales in the peak season so we expect more supply-side manoeuvers to push through GRIs/PSSs," said Drewry.
The third quarter of the year is traditionally the busiest for the container shipping industry as retailers stock up for the holiday season.
According to data from Drewry, of the quarterly share of global annual loaded container traffic between 2008 and 2015, an average of 26.3% was moved in the third quarter, ahead of 25.4% in the final three months of the year.