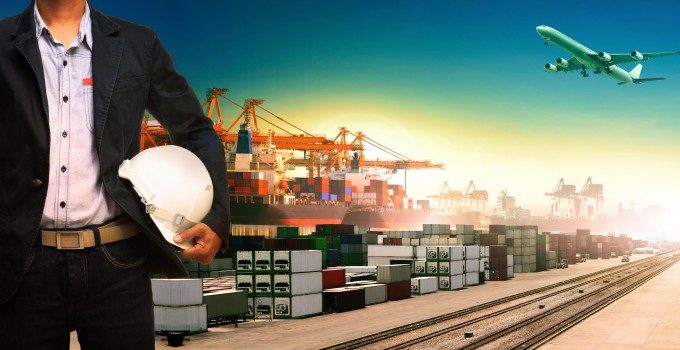 The average load factor of containerships across global trades is falling in the face of an oversupply of tonnage and weak demand, making attempts to reverse freight erosion through general rate increases (GRIs) almost impossible.
According to an analysis of the first quarter by Drewry, the utilisation level of ships on the major east-west and north-south headhaul routes fell to 83%, compared with 85% for the same period of 2014 and the 87% recorded in Q4 2014.
On the east-west trades – and notwithstanding blanked sailings – headhaul utilisation fell to 86%, compared with 90% the previous quarter and 89% in Q1 2014. On north-south routes, where ships traditionally operate with lower average load factors, utilisation slumped to around 66% from 72% in the final two periods of 2014.
However, an overall 86% utilisation level should "not automatically be considered a disaster", said Drewry. But, it noted, this seems to have been lost on carriers determined not to see their ultra-large boxships sail light on deck.
"It has had the effect of making the lines completely forget about any rational pricing strategies and chase the rates down week-on-week in a vicious spiral," said Drewry.
It suggests the container lines need to ask themselves: "Are average load factors of 83% acceptable? If they are, then there is no need to keep destroying spot market rates," it added.
Drewry argued that freight markets were being "destroyed" by the current policy of carriers that prioritise load factors and market share over profitability – evidenced weekly in spot market indices briefly jolted upwards by monthly $1,000 per teu GRIs before returning to sub-economic levels two weeks later.
Moreover, the influence of the spot market has greatly increased, because carriers are resorting to this cargo source to fill ships rather than as a top up on contract cargo, which was the practice in the past. Hence the balance between contract and spot cargo – around 75% in favour of the former three or four years ago – has reversed many carriers scratch around for bookings at almost any price.
"A tipping point in ship utilisation has been reached that is sending freight rates to the floor and making it almost impossible for carriers to hold on to and temporary GRI-induced gains," concluded Drewry.