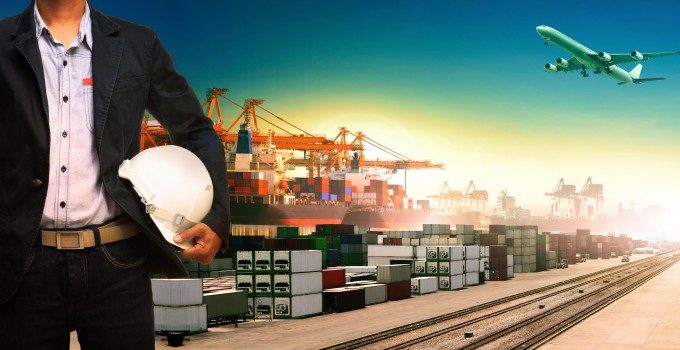 A new breed of international container terminal operators has emerged over the past few years to challenge established companies which have traditionally dominated the sector.
Localised players, such as ICTSI, SSA Marine, Eurogate and HHLA, have always had particular strengths in certain areas, but for almost a decade the container terminal operating industry's four main global players have been ever-present in bidding for new concessions and privatisation opportunities – Hutchison, PSA, DP World and APM Terminals.
Now however, according to the latest Global Terminal Operators Annual review released by Drewry, two new entrants have been added to the list of global terminal operators this year – France-based Bolloré and China Merchants Holdings International (CMHI).
Drewry's director of ports, Neil Davidson, described CMHI as "a significant new entrant this year", calculating that after its 49% acquisition of the CMA CGM's Terminal Link subsidiary, the company now has a 3.6% market share of the global container terminal industry.
In contrast, the largest box port operator in terms of volumes remains Singapore's PSA, which has an 8% global market share, and last year handled 61.8m teu, around half of which was at its flagship Singapore transhipment hub.
In terms of market share it is followed by Hutchison with 7%, APM Terminals with 5.5% and DP World with 5.1%.
He added that APMT and DP World had the most developed geographical spread of the four main operators.
"The strategy of terminal operators varies from company to company – all the pure stevedores and hybrid carrier/operator companies remain active, mainly in terms of greenfield and brownfield expansion, but also because of a degree of acquisitions," Mr Davidson said.
He added that at the same time, investments by shipping lines in dedicated facilities had ground to a halt, with several looking to offload minority stakes in their terminals to financial investors.
Nonetheless, the sector has remained fantastically profitable, with terminal operators maintaining an EBITDA margin of 20-45%, depending on "the level of risk in each operator's portfolio", which operators maintained even in 2009 when the financial crisis decimated volumes.
In addition, merger and acquisition activity has intensified as financial investors have looked to re-enter the sector, while emerging operators, particularly CMHI, have sought to expand their networks.
"CMHI has aggressive expansion intentions and further acquisitions seem particularly likely," he said.
"At the same time, regional players such as Gulftainer and Yilport will be contending for global container terminal operator status soon," he added.
Drewry has forecast that global container terminal volumes will reach 840m teu by 2018, with an average growth rate per year of 5.6%, and this would increase terminal utilisation from the 67% seen in 2013 to a near-critical 75% by 2018.
Meanwhile, the impact carriers grouping themselves into four major alliances will also be far-reaching, "because of the concentration of volumes that that brings and the logical desire of the alliance members to bring the volumes together in one terminal".
He said currently volumes are often spread across different terminals in one port, which requires either inter-terminal transfers or separate calls at different terminals in one port – and this is "creating a lot of pressure for concentration of capacity in ports".
Mr Davidson continued: "One of the big issues is that is that capacity is fragmented for historical reasons in many ports – so that both physically and in terms of ownership capacity is often scattered around, and bringing that together in a fewer number of larger terminals in one port is difficult because it is a significant expense – but that's the nature of demand, which is also tied in with the introduction of bigger ships, and begs the question of who is going to pay."