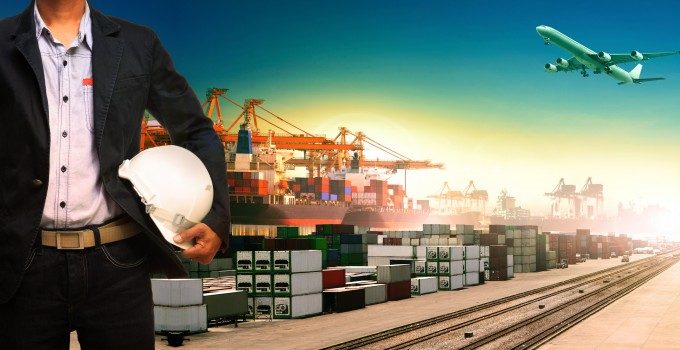 Use of outdated data and an under-appreciation of the way the container shipping market in the Latin America and Caribbean region has changed, could lead to dangerous box terminal overcapacity.
At last week's TOC Americas Container Supply Chain event in Panama, Ricardo Sanchez, regional expert on infrastructure and ports for the United Nations' Economic Commission for Latin America & the Caribbean (ECLAC), was asked about his greatest fear for the industry.
"Short-term overcapacity of terminals in the Caribbean," he replied, "I think some projects were planned using old data and without taking into account the changes taking place in the market."
While the region was one of the engines of container growth prior to the financial crash, the market had changed substantially since 2009, he said.
Between 2003 and 2008, the region's cumulative annual GDP growth rate was 4.8%, compared with a rest-of-the-world average of 3.7%. Between 2010 and 2016, its GDP growth fell to just 1.6%, compared with 2.7% in the rest of the world.
Mr Sanchez said the failing GDP growth was likely to be exacerbated by structural changes in the market, leaving some terminals vulnerable to under-utilisation.
While the consolidation of shipping lines into three deepsea alliances meant a greater consolidation of port calls, he said, other factors were eroding organic growth, such as the current near saturation of containers, meaning there were few cargo types left to convert from bulk or breakbulk modes.
At the same time, he warned, goods were effectively "shrinking".
"A larger number of goods are being placed in each container – if you look between 2007 and 2013 and compared the value of the goods vs the weight of goods, the result is that there is simply less space needed in containers, which clearly means fewer lifts," he said.
He added this was also reflected in the declining use of 20ft containers in the region, which are typically associated with agricultural exports.
"The decline in handling 20ft boxes is being seen in most of the terminals in the region, and is most pronounced in Colombia," he said.
According to ECLAC data, in 2006, 52.6% of containers handled in Colombia's ports were 20ft boxes, compared with 27.5% a decade later. In Argentina, the 20ft declined from 42% to 36.9% in the same period, and in Chile from 37.9% to 32.7%.
And a third factor – particularly relevant for Caribbean ports, said Mr Sanchez – was a decline in the use of transhipment, globally.
The transhipped/full container multiplier had risen from 3.6 in 2004 to 3.9 in 2012, the highest leve in history, but which had declined to 3.7 last year, again resulting in a lower number of lifts for box operators.
"If the transhipment/full container trades had remained at the same mix, the level of global throughput would have been higher," he concluded.