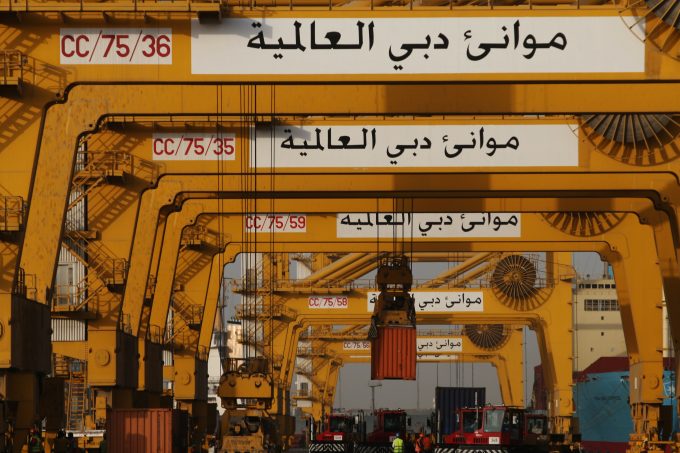 Acquisitions and a diversified portfolio helped DP World overcome a challenging market in 2016.
The group today reported growth in volumes, revenues and EBITDA in its full-year figures.
Last year, the port operator handled more than 63.6m teu on a consolidated throughput basis – the sum of both its own-operated terminals and equity-adjusted investments, 3.2% up on 2015 and almost 2% ahead of Drewry's estimates.
Revenue grew 4.9% year on year to $4.1bn, while adjusted EBITDA surged 17.4%, to $2.2bn. This, in turn, led to a profit increase of 27.6% to $1.1bn.
DP World chairman and chief executive Sultan Ahmed Bin Sulayem said the performance underlined the resilience of the group's portfolio.
The group saw upturns in volumes in all markets, but it was in Australia and the Americas – representing 5% of DP World volumes – where this was most pronounced, with volumes up 11.9% year-on-year to 3m teu.
Much of this was put down to the group's acquisition of Port of Prince Rupert, which, it added, was behind a 54.5% upswing in the region's EBITDA.
"Disciplined investment throughout the economic cycle has been one of the keys to delivering consistent growth in 2016," said Mr Bin Sulayem. "We invested $1.3m in markets with strong demand and supply dynamics."
Volume growth in other markets was a little more muted. Asia Pacific and the Indian subcontinent saw volumes of 4.9m teu, a rise of just 1.8%, but a 9.6% improvement in revenue per teu saw regional revenues increased 4.6% to $433m and EBITDA grow by 12.6% to $317m.
In the Middle East, Europe and Africa region – by far the group's biggest markets – volumes increased just 1.3% to 21.3m teu, which resulted in a 5.5% upswing in revenues to $3bn and an 11.7% growth in EBITDA $1.7bn.
The company said: "Growth within our portfolio outside of the UAE was strong, with Europe continuing to outperform, mainly driven by the ramp up at London Gateway."
The black spot was its flagship Dubai operation, where volumes declined 5.3% to 14.8m teu.
It attributed the drop to a reduction in lower-margin cargo, "which decelerated in the fourth quarter, with volumes marginally down 0.7% year-on-year".
The group said: "Jebel Ali Free Zone continues to perform in line with expectations, even in these more challenging markets.
"Overall, revenue in the region grew 5.5% to $3bn on a reported basis, aided by the acquisition of Jebel Ali Free Zone."
DP World continued its investment programme across the Middle East and Europe, ploughing over $1bn into the Jebel Ali Free Zone acquisition as well as further investments in the Turkish facility of Yarimca and London Gateway in the UK, where volumes are expected to increase significantly this year after the port recently won two Asia-Europe and two transatlantic services from THE Alliance.
"While 2017 is expected to be another challenging year for global trade, we have made an encouraging start, and we expect to continue to deliver ahead-of-market volume growth," said Mr Bin Sulayem.
"Our aim is to continue our disciplined approach to capital allocation in markets with strong growth potential, while adding complementary or related services to further diversify and strengthen our business."