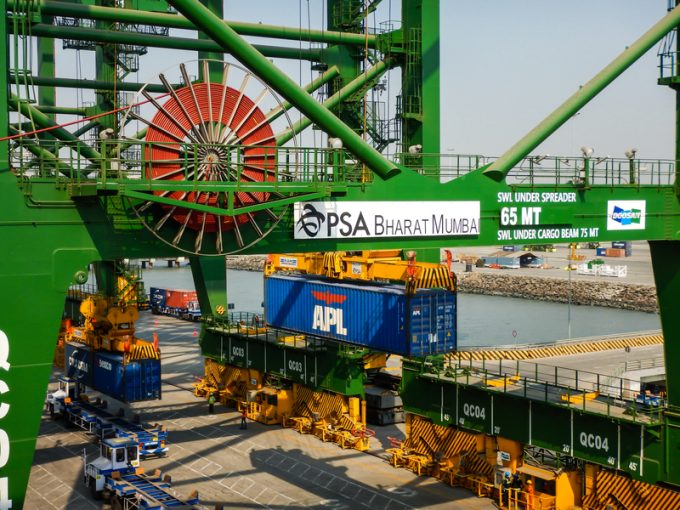 Foreign container lines trading on Indian routes claim there is a significant sequential increase in direct port loadings because of improved cargo aggregation opportunities, presented by the modified cabotage policy implemented in 2018.
According to the Container Shipping Lines Association (CSLA), a further 1.8m teu of containerised shipments — usually transhipped over foreign ports – were converted to connect direct services calling at major Indian ports last year, up from about 1.3m teu gained in 2020.
Of this, nearly 1.6m teu were laden boxes, versus 1.08m teu in 2020, data filed by CSLA with India's Ministry of Shipping reveals.
CSLA believes that, in the absence of cabotage relief, Colombo Port in Sri Lanka would have captured the bulk of such cargo – pegged at more than 40% – followed by Singapore and Port Klang (Malaysia).
Under the reworked cabotage system, foreign-flagged operators face minimal regulations over the movement of export-import containers meant for transhipment and empty boxes for repositioning between Indian ports. Coastal shipping activity had previously been the exclusive domain of tonnage registered in India as part of the government's protectionist trade policies.
"CSLA supports the Indian government's initiative for direct shipments ex-Indian ports," a spokesperson for the group told The Loadstar. "In fact, in view of the cabotage relaxation, shipping lines have even been transhipping some of the containers at Indian ports like Mundra instead of foreign ports like Colombo."
Transhipment movement over foreign hub ports – using feeder network connections – typically involves considerable extra costs and longer transits for cargo owners.  This undeniably hurts the competitiveness of Indian goods in global markets.
The cabotage change was intended to address those concerns, laying out a more conducive operating environment for mainline operators looking to add direct calls at Indian ports.  However, high port call charges continue to be a major pain point on that front.
"A significant reduction in the port charges at Indian ports, so as to at least match, if not better, those at neighbouring foreign ports, would certainly help in attracting more traffic at Indian ports and thus help the Indian trade," CSLA noted.
According to CSLA, Indian terminals are far more expensive than their international counterparts in respect of both vessel-related and container-related tariffs.
"The unit cost per move at current rates works out to about double or even almost triple in some cases, for a vessel calling at Indian ports, as compared to foreign ports."
While there are some positive omens for carriers serving Indian trades, they are seeking more cost incentives to raise their capacity levels.