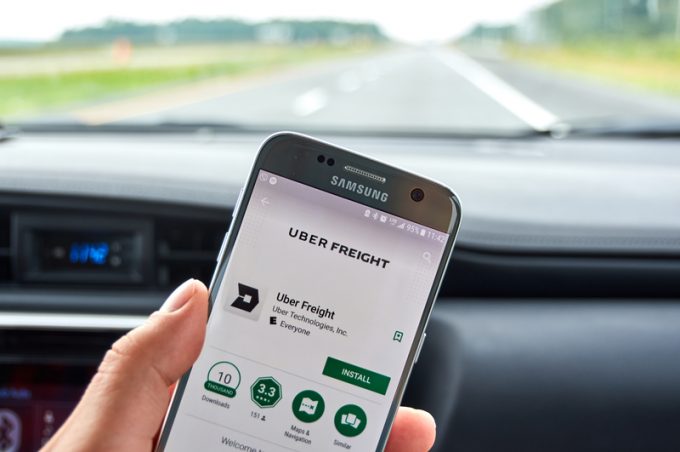 Digital logistics platforms must pay greater attention to classifying their business offering, so as to be better prepared for any litigation.
Stefanie Roose and Barbara Wilbrink, of Dutch legal firm AKD, believe the rising number of online platforms has stirred questions around what they actually do.
"It is relevant to consider the legal position of such platforms and establish whether they act as freight forwarders or carriers," they said.
"As this may have consequences from both a civil and public law perspective … platforms should communicate their legal position clearly in their terms of use. If the legal picture is clear, platforms will be able to determine their exposure and minimise it contractually."
Generally, digital platforms connect shippers with logistics services and other carriers and freight forwarders. Via these platforms, customers can book a range of transport-related services including customs clearance, packing and warehousing.
"Platforms do not usually present themselves as carriers and the likelihood of them being regarded as such from a legal perspective is slim," said Ms Roose and Ms Wilbrink.
"Most frequently, they will simply enable carriers and customers to conclude contracts of carriage with each other, without the platform itself being a party to such contracts."
"However, platforms often act as freight forwarders and pursuant to Dutch law, a freight forwarder concludes a contract of carriage with a carrier on behalf of its principal."
If the platform serves customer and service provider, but only connects them, the lawyers suggested its activities will more closely align with that of "intermediary services".
Classification becomes important for liability over goods in transit as while carriers "cannot generally" exclude themselves there are occasions where forwarders become liable.
"[Forwarders] may be liable if they fail to perform their obligations under a freight forwarding or intermediary contract," said Ms Roose and Ms Wilbrink. "For example, if they connect a customer with a non-existent, fraudulent haulier – this civil law exposure can be minimised contractually."
As well as considering their position from a civil law perspective, the lawyers also strongly advise platforms to look into their public law exposure.
In a recent ruling, the European Court of Justice ruled that Uber acts as a digital platform, offering both intermediary services and "services in the field of transport".
In making its decision, the ECJ held that without Uber's app, drivers would not have provided transport services and users would not have used the services they provided.
Uber announced in mid-March it would launch Uber Freight in the Netherlands this year and said it would operate under Dutch law as a freight forwarder [expediteur].
"This means that we will connect shippers that want to ship their goods to carriers that comply with applicable rules. Similar to the Rides business, we believe we can use our technology and experience to make transportation more efficient (currently 21% of trucks on the road in Europe are empty)," it explained.