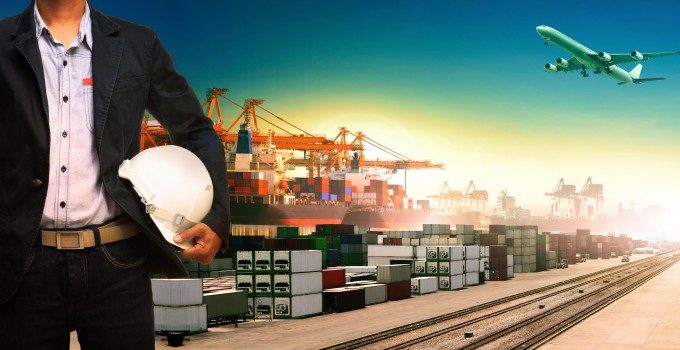 DHL Express will invest its record profits in organically growing its global footprint, rather than making more acquisitions.
The Deutsche Post DHL group is now forecasting ebit of more than €7bn ($1.73bn) in full-year 2021, and John Pearson, CEO of DHL Express, told The Loadstar that while the global forwarding division had signed a €1.5bn deal to acquire JF Hillebrand Group in August, it was "not looking at more acquisitions".
He added: "We'll continue to reinvest in aviation and our network."
At the launch of a €170m international hub for DHL Express at Paris-Charles de Gaulle Airport this week, operations director Travis Cobb said building up the network of global hubs would take priority.
"Globally, this year we'll invest about €1.6bn in aviation and infrastructure," he added.
"In the Americas, we've doubled the size of our Miami hub, which came online in July and two months ago we opened our Hamilton gateway in Canada, so now we're taking all the Asian material direct to Canada, which is allowing us to pull volume off our major hub infrastructure in Cincinnati.
"Next year we'll bring online a new Atlanta gateway facility that will open in Q2. In Hong Kong, we have a $300m investment that will come online in Q4 next year, We'll do another expansion of our Shenzhen facility in south China and then, in Incheon, Korea, we're making another facility investment."
In Europe, DHL Express opened a major new facility in Malpensa, Italy, this year which is now handling 130,000 pieces a day and up to 30 aircraft weekly.
"It has been a big conduit for us to step up capacity in Europe," said Mr Cobb. "Next year we'll also be opening a Copenhagen facility."
He said the plan for Europe was to make more use of regional hubs rather than super-hubs.
"Instead of continuing to build out the Leipzig infrastructure, we're building out more regional hubs of the mid-size we're talking about now," he explained. "We'll use them to connect volume growth from the US into Europe and Asia into Europe, so it's not all coming into a central facility, but into regional hubs."
Mr Pearson said DHL Express globally had recovered rapidly from lockdowns. He told The Loadstar: "We've had a tailwind. "We don't see too much changing until Chinese New Year [in February] as the next inflection point.
"But it may, indeed, not be an inflection point. It may be more of the same after Chinese New Year, because we don't anticipate many long-haul intercontinental carriers and flights coming back. And if they don't, then our world is quite similar to what it was this year."
This year DHL Express announced plans to launch an intra-Europe cargo airline, based in Austria, while also committing to developing DHL Air UK, based at East Midlands Airport, into an intercontinental airline with more focus on American and Asian markets.
Mr Cobb said the next B777 freighter, due for delivery in January and part of an order for 22 B777s, 14 of which are already in operation, would be deployed on services between East Midlands and Cincinnati.
"With the UK leaving the European Union, we could no longer utilise a UK airline to fly intra-European routes, so that's the purpose of the Austria carrier," he said. "We'll commence its first flight in early November into Vienna and then make the transition of all those assets out of the UK airline by late February, 2022.
"We've got fantastic people and assets. We'll use the new B777s, as well as some additional B767s, to repurpose that airline for intercontinental flying."