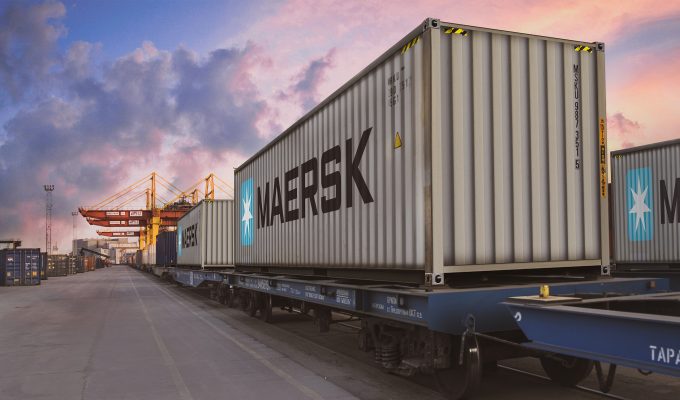 Strong customer demand has forced Maersk to remove its Maersk Spot product from some departures.
Maersk Spot offers a loading guarantee, online booking and a fixed price and forwarders reported it had been disabled, with "Maersk unable to get the bookings away on westbound," said one.
"Even if you want to pay, you can't play!"
A spokesperson for Maersk told The Loadstar: "We can confirm that we have taken the Maersk Spot product off the shelf for certain departures, due to our vessels being fully booked.
"This is specifically towards the end of September, where we are experiencing high demand. Maersk Spot remains available on all tradelanes and will be promoted for each departure until the space is sold out."
Customer demand has also pushed Maersk to turn its AE19 ocean-rail product into a permanent weekly service, following a trial started last year.
The service offers shortsea and intercontinental rail, first by sea between Korea, Japan and China and Nakhodka in the far east of Russia, operated by Sealand Asia. It then switches to rail from Nakhodka to St Petersburg, an 11-day journey. The final leg is another Sealand Europe shortsea service to European ports. Maersk launched an eastbound service in March.
Maersk said the service was particularly attractive for time-sensitive cargo and that it avoided congestion at border crossings and could fast-track through Russia, enabled by the carrier's blockchain solution, TradeLens. Customers and service providers can get shipping data directly, in near real-time.
"We are delighted that this unique product, designed for our customers in Asia and Europe, formally becomes a weekly service and gets a permanent place in our product portfolio", said Zsolt Katona, MD Eastern Europe at Maersk.