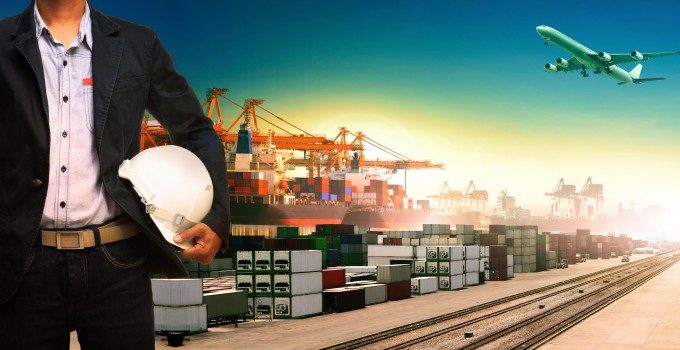 If one were to identify the key chokepoints of the global trading system, near to the top of the list would come the world's container terminals. Like a lot of things in life, you only really notice them when they go wrong.
Thus it is that operations at India's major container gateway – Jawaharlal Nehru Port – are almost constantly under the spotlight, because some 55% of the country's box trade passes through its three terminals: the APM Terminals Mumbai (formerly known as Gateway Terminals India), the DP World-operated Nhava Sheva International Container Terminal and the state-run JNPT facility.
It is almost a truism in the port industry that the private sector operates at a higher level of efficiency. It is hard to think of a single instance globally where a state-run container terminal runs a slicker operation than its nearest private competitor. Certainly that is the case in JNP, but a running dispute between the two private facilities and India's Tariff Authority for Major Ports, which saw the latest twist take place this week, serves to show the growing disparity between the Indian government's approach to trade, and that of the private sector.
The dispute centres on the fact that Tamp retains the right to set container handling charges at the terminals, and its priorities are diametrically opposed to those of the operators.
At the beginning of February, APM Terminals Mumbai requested a rate increase of just under 9%; in response Tamp ordered a rate cut of just over 44%.
A week later PSA's operation at Chennai, Chennai International Terminals, was told its request to increase rates by 15% had been turned down, and instead it was ordered to reduce them by 12%.
Shortly afterwards, Gateway Terminals' neighbour in Jawaharlal Nehru port, the DP World-operated Nhava Sheva International Container Terminal, was ordered to cut rates by nearly 28% after it had requested to increase them by 30%.
Privately, terminal executives express deep frustration with the authority, claiming that its position is tearing to shreds the investment plans that had been drawn up for their respective facilities.
All three filed individual petitions against the rate cuts in the Delhi high court, but they were dismissed in March on jurisdictional grounds because the terminals are in Mumbai and Chennai.
The terminal operators separately approached India's Supreme Court with special leave petitions, which were not admitted.
This week however, Mumbai High Court ordered a stay on the NSICT and APMT Mumbai rate cuts until a further hearing, due to take place on August 6, throwing the operators a brief respite and another chance to petition for an increase in handling charges.
The two concessions are on different models – NSICT operates under a royalty scheme, whereby it pays Jawaharlal Nehru Port Trust a set fee on each container handled, while AMPT Mumbai is on an annual revenue-sharing model with the port trust, and won its concession on the basis that it was willing to share more of its revenue than the other bidders – but both rely on the original throughput forecasts of the operators, and the difference between those and actual throughput levels.
Under the latter arrangement, by increasing terminal productivity and thus throughput. the terminal operator could increase its profitability and, they argue, reinvest in facilities that were struggling to cope with surging volumes.
The 2005 tariff-stetting guidelines that Tamp is working under suggest that terminal operators' increased profitability ought to be shared with port users in the form of lower future handling charges, which has the bizarre effect of the more boxes they handle, the less they earn – and by contrast the less boxes they handle the greater the likelihood that Tamp will order a tariff increase.
The general position of the Indian government is that Tamp is protecting the country's exporters and importers, but the reality is that these measures are hindering the development of its major gateway, because operators are understandably reluctant to expand their operations when there is not only little guarantee that there will be a return on that investment; but the very real possibility they will be penalised.
And cargo is voting with its feet – while volumes at JNP have hit the upper levels of capacity and beyond (for the past three years it has operated at 130% of nominal capacity) and effectively stagnated, at the competing private ports of Pipavav and Mundra, which do not operate under the aegis of Tamp and are free to set their own charges, volumes have grown rapidly as they have become the alternative gateways to Delhi and India's industrialised north.
This is not just due to congestion at JNPT, but also because they have been able to reinvest profits into expanding terminal capacity and building up their hinterland infrastructure.
What doesn't seem to have been recognised in Delhi is that focusing on handling charges is a massive red herring. Higher terminal efficiency comes at a cost, but the benefits it brings to the wider economy through increased trading opportunities always outweigh it.