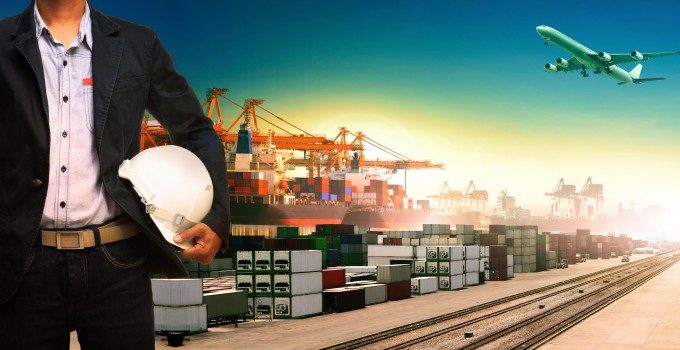 Germany's state-owned passenger, rail freight and logistics company, Deutsche Bahn, had an uneven 2013, according to its annual results, hit by both the weak market and severe flooding, which resulted in far higher costs than in the year before.
Nonetheless, with annual revenues remaining just under the €40bn mark, DB remains a true behemoth in transport terms.
Group revenues from its three divisions – DB Bahn, DB Schenker and DB Netze (its rail infrastructure arm) – slipped 0.5% over the course of the year, from €39.3bn to €39.1bn, but earnings before interest and tax (EBIT) plunged 17.4% to €2.24bn, which CEO Rudiger Grube blamed on falling rail freight volumes.
"The reality of this business is that we experienced a decline in our rail freight services in 2013, specifically, a decline of 1.5%. The weak market growth and the flooding plagued rail freight transport last year," he said.
"Our transport and logistics business is much more sensitive to the economy than passenger transport. This was reflected not only in the volumes transported by rail, but also in the transport volume in other modes.
"Road haulage was up only slightly. Air and ocean freight even experienced a slight decline in 2013, though both are now on the way up again. Growth in contract logistics remained stable last year," he continued.
In fact, the 5.2% growth in contract logistics revenue, to reach €1.84bn compared with €1.75bn in 2012, was the star of the show for DB Schenker. The number of land transport consignments increased by a notional 0.2%, from 95.3m to 95.5m, while its intercontinental freight forwarding volumes declined slightly.
Air freight volumes declined by 0.3% from 1.095m tonnes to 1.092m tonnes, while sea freight volumes contracted by 0.7%, from 1.905m teu to 1.891m teu.
Overall, the DB Schenker Logistics division, which remains the single largest revenue contributor to the group out of myriad subdivisions, recorded revenue of €14.9bn, a 3.5% decline on the €15.4bn in 2012. Of that, European land transport brought in €6.37bn, a marginal decline of 0.7%, reflecting declining rates, given that volumes were marginally up.
Air and ocean freight revenues, which were grouped together, declined by 8% to €6.65bn from the €7.23bn recorded in 2012.
Nonetheless, DB chief financial officer Richard Lutz struck a bullish tone about this year's prospects: "In terms of profit development, the trend in 2014 for DB Group will be much the same as in 2013. However, the development for the individual business units will actually be quite varied.
"As a result of revenue-related growth impetus and the absence of one-off burdens such as the flood, in both the business units of DB Bahn and DB Schenker, we are anticipating increased profits compared with the previous year.
"One particularly gratifying aspect in this connection is that the profit trend for DB Schenker Rail had already improved considerably in the second half of 2013 and that this trend has continued in the early part of 2014."
One result of this is the apparent remaining in abeyance of the long-term goal of a separate listing for DB Mobility Logistics – comprising the passenger and rail freight arms and the DB Schenker Logistics activities – on the Frankfurt stock exchange, with the rump infrastructure management business left in the control of the state.
It had originally been planned for October 2008, but the Lehman Brothers-induced financial crisis saw it shelved, and a report from ratings agency Standard & Poors last month, which argued that the long-term creditworthiness of the company depends on continued state support, also dismissed chances of a spin-off happening any time soon.
"Weakened government support could also result from partial privatisation of DB Mobility Logistics. However, we consider such action unlikely within the next two to three years," it said.