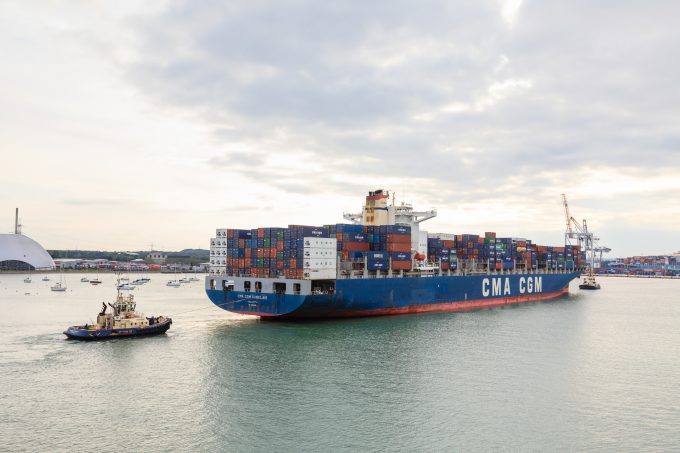 With freight rates soaring, ocean carriers are prepared to pay more than double previous daily hire rates for chartered ships to secure tonnage and grab market share.
According to Greek-based containership non-operating owner Danaos Corporation's CEO, John Coustas, current market rates are "phenomenal".
He said Danaos had recently refixed seven vessels with carriers for 12-month periods or longer at considerably higher rates than last done.
"Ships coming off charters in the range of $8,000-$10,000 a day are being re chartered at $16,000-$20,000-plus," said Dr Coustas.
The NYSE-listed shipowner reported adjusted net income of $47m for the third quarter, against $38m the year before, and $123m for the nine-month period, compared with $111m in the previous year.
But it believes returns will improve significantly in the coming quarters as the higher charter rates are locked in for a year or more.
Danaos operates a fleet of 63 containerships, ranging from 2,200 teu to 13,100 teu, and has recently agreed to purchase two 9,000 teu vessels that will take its total capacity to over 400,000 teu.
They are expected to be delivered between December and January and come with two-year charters "with a major liner company".
According to The Loadstar's enquiries with S&P brokers, the most likely carrier is CMA CGM, which already has 10 vessels chartered from Danaos.
Dr Coustas said the purchases had been completed prior to a big escalation in asset prices, and Danaos was not looking at any further orders.
He explained: "First of all, there are no ships for sale, because the cashflow that is being generated from ships is pretty substantial, and one of the liners, MSC, has bought ships in the 8,500-9,000 teu class, which confirms our belief that this type of size and tonnage has a long strategic value for the liners."
The strong Q3 performance and positive outlook is a far cry from the situation Danaos and its containership owning peers were in just seven months ago, when charter rates had slumped by 40% since the beginning of the year and carriers rushed to off-hire surplus tonnage in expectation of a contraction in global demand of up to 25%, due to the pandemic.
And shipowners were also coming under increased pressure then to adjust charter party daily hire rates, in a repeat of the discounts seen before the 2016 Hanjin bankruptcy. Danaos suffered a loss of some $2bn from ships on long-term charter to the South Korean carrier.
However, carriers have since benefited from an unexpectedly strong bounce-back in demand, which has resulted in substantial freight rate spikes and, ultimately, very high profit margins.
Indeed, earlier this month, ONE announced a fourfold profit increase of $515m for the quarter ended 30 September and, with the forthcoming earnings results from Hapag-Lloyd on Friday and Maersk next Wednesday expected to follow that trend, charter rates are likely to rise even higher.