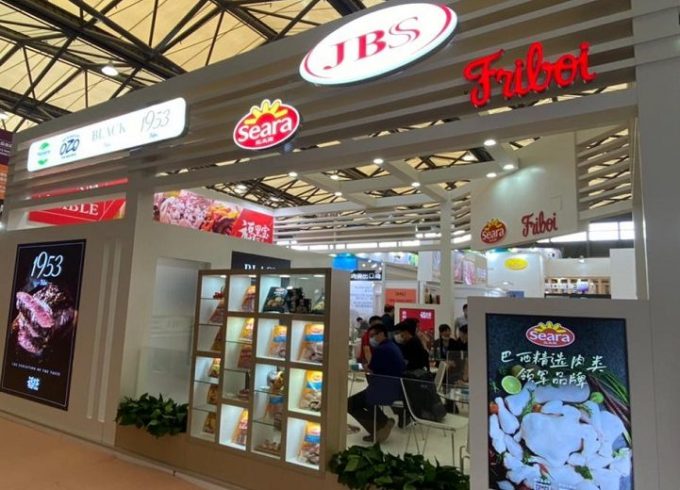 A cyber-attack on giant meat processor JBS's operations in North America and Australia has set off alarm bells along supply chains.
The attack, which targeted servers supporting the company's IT systems, forced JBS to shut down nine US beef processing plants, including its five largest, and disrupted operations at its chicken and pork processing facilities.
As a result, truckers scheduled to haul cows to JBS plants on Monday were left without loads, forcing them to scramble for traffic elsewhere, while analysts were sending out dire warnings about meat shortages in US supermarkets and at restaurants, which are just re-opening.
To avoid delays that could result in shortages, the US Cattlemen's Association (USCA) has written to transport secretary Pete Buttigieg asking for an emergency waiver of work-to-rule restrictions for truckers from the Federal Motor Carrier Safety Administration (FMCSA).
"After reviewing reports from our members regarding the impact of the JBS outage, USCA strongly believes this event warrants immediate regulatory action to ensure grocery store shelves stay stocked with fresh meat products," the industry group told him.
"Delay will create a major supply chain disruption, impacting both producers of livestock and consumers of meat at a time when the market is still recovering from the shock of the Covid-19 pandemic," it warned.
The FMCSA has granted, and subsequently extended, a waiver for haulers of supplies related to the pandemic, including carriers moving livestock and food products.
However, the disruption appears to have been shortlived. According to JBS, its US plants were due to open again yesterday, while a facility in Alberta  was back in full swing on Wednesday.
But even without cyber-attacks, food supply chains in the US  are seriously stretched,  and shippers have voiced concern about a lack of trucking capacity.
In its weekly traffic report on trucking rates, published on 26 May, the US Department of Agriculture diagnosed widespread shortages across many trucking lanes. According to one report, the southern part of the country is feeling the strongest impact, with capacity shortages most pronounced in southern California, along the border with Mexico and in the south-east.
The tight capacity situation comes at the worst time for food shippers, as the produce season is kicking into high gear. Moreover, the ending of lockdowns has pushed up demand from restaurants, which have opened again for indoor dining.
The cost of securing trucking services is rising. Spot rates for reefer trucks have climbed nearly 15% since February, and the continuing capacity crunch is expected to drive pricing higher in the coming weeks and months.
Trucks are not the only headache for produce and meat shippers. Like other sectors, they are also struggling with labour shortage. As The Loadstar reported  on 25 May, even pallets have been hard to get hold of, with prices rising accordingly.
Meanwhile, the attack on JBS will have political reverberations. The FBI has attributed the incident to the REvil group, a cybercrime organisation based in Russia. The US administration has signalled that the issue would be raised in the upcoming talks between President Biden and his Russian counterpart, Vladimir Putin.