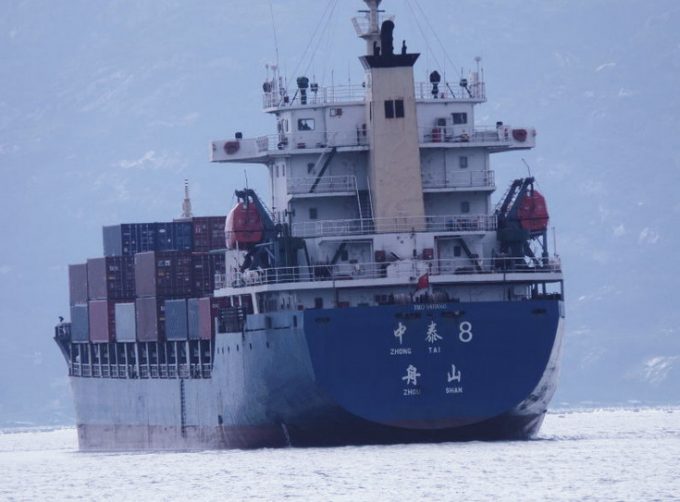 China United Lines (CU Lines), which recently upgraded its Asia-Europe loop to a regular bi-weekly service, has now extended it, adding a call to the UK port of Tilbury.
Originally, the Chinese state-controlled liner operator's Asia-Europe Express (AEX) service loop was Shanghai, Ningbo-Zhoushan, Xiamen, Yantian, Ho Chi Minh City, Rotterdam, Hamburg and Antwerp.
The Tilbury extension will begin with the voyage departing on 8 July, when the 4,400 teu Ren Jian 25, chartered from Quanzhou Ansheng Shipping, leaves Shanghai.
CULines said, "With the Covid-19 pandemic and other overwhelming factors, shippers are finding it hard to secure shipping slots. We're therefore increasing the supply of slots on various routes and are extending our routes in July."
Tilbury is one of three major London ports on the river Thames, handling over 500,000 containers and trailers a year.
Primarily an intra-Asia carrier, CU Lines ventured into the Asia-Europe arena in February, lured by historically high freight rates, and after a few ad hoc sailings, a good response prompted the AEX upgrade from 5 June.
CU Lines has also enhanced its long-haul portfolio with a new China-Brazil offering between Ningbo-Zhoushan and Santos in Brazil by buying slots on Cosco's service. This begins on 15 July with the 473 teu Cosco Shipping Honor. It is also starting new services between China and the Philippines and Thailand, on 2 July and 15 July, respectively.
In April, CU Lines began three services between Japan, Taiwan and South-east Asia, after appointing Ben Line Agencies in South Korea and Japan.