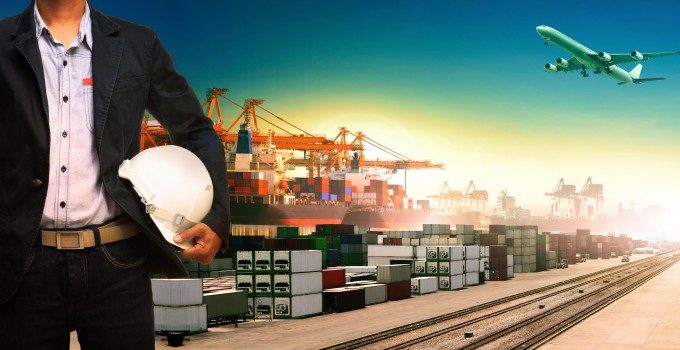 As the ocean carriers start to post their annual results for 2013, for some it will be a case of "same again", as they continue to slow-steam in a sea of red ink.
Regardless of the timeline for reporting their fiscal results, stock markets have to be alerted, and/or reassured – in the case of China Shipping Container Lines, the Hong Kong and Shanghai-dual listed line has said in a note to the Shanghai Stock Exchange that it expects to declare a $435m net loss for 2013.
The state-owned line predictably is blaming the massive loss on the ocean carrier malaise of "insufficient volume due to severe supply-demand imbalance".
Meanwhile, compatriot COSCO has indicated that it is likely to report figures in the black, no doubt after selling some of its vast $1.6bn of property assets to boost the balance sheet.
In fact, the company had little option other than to raid the family silver, as it faced a delisting from the stock exchange if it posted a third consecutive year of losses.
The South Korean lines appear to have fared no better in 2013, with Hanjin Shipping, the first to report, posting a staggering $630m net loss; its bottom line riddled with the result of oversupply chasing weak demand.
Although Hanjin's container division saw year-on-year growth of 6% in its liftings, this was not matched by its average freight rates, which plunged by 6.5%.
From Hong Kong, there is more evidence of how bad 2013 was for most carriers, with even the hitherto commercially savvy and more diverse trading OOCL's numbers coming out on the wrong side.
In its quarterly operational update covering the final quarter and full-year 2013, it recorded a year-on-year 1.5% increase in liftings, at 5.3m teu, but total revenue declined 4.9%, signaling an uncomfortable financial performance.
The words that accompany the financial statements from those that have declared so far are all too familiar: "We will fully execute the financial improvement plan": "Efforts to improve profitability will continue"; "We have taken the initiative to cut costs and improve profitability"; and so on.
In fairness, Hanjin seems so far to have actually delivered on its pledges. Having warned it would not hesitate to cull unprofitable routes, it has announced a withdrawal from the CKYH alliance and Evergreen NTA transatlantic service from May and is also ending its slot charter agreement on CKYH's Asia-Black Sea [ABX] service.
The South Korean carrier gave the reason for withdrawing from the services as "continuing dismal market conditions which do not support operational costs".
CSCL, which, like COSCO, has sold assets to prop up its liner division, now has a strategy that clearly revolves around economies of scale, having upgraded its order of five 18,400teu ships to (so far) industry-leading 19,000teu giants.
However, these behemoths still have to be filled to achieve the market cost advantage, and if that comes from buying-in cargo at sub-economical spot rates, then it rather defeats the object of the exercise.
Meanwhile, Maersk is expected to continue its line in good news when it reports its annual numbers on February 27.
Despite the generally difficult trading conditions in the final three months, it seems certain the Danish line will add to the $1bn of net profit carried forward from the third quarter of 2013.