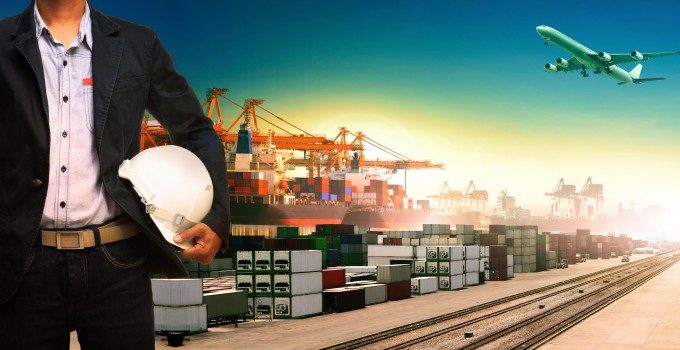 Asia-Europe container shipping rates continued to tumble this week, with the Shanghai Container Freight Index's Shanghai-North Europe leg losing $110 per teu.
The SCFI level was $975 per teu for shipments to northern Europe this morning, a loss of 10% over the previous week's $1,085 per teu – slipping below the $1,000 level that was commonly thought to be break-even for carriers, until oil prices also came tumbling down
CMA CGM has announced a $300 per teu peak season surcharge to be implemented on 26 January on all services between Asia and north Europe – Portugal to Russia.
This week also saw Maersk announce an $800 per teu general rate increase on 15 January from Asia to both North Europe and the Mediterranean. Before Christmas, both OOCL and Hapag-Lloyd, partners in the G6 alliance, said they would look to achieve an $850 per teu increase on 15 and 19 January respectively.
The attempts to force rates up come as capacity on the trade continues to rise. Yesterday saw the arrival of of China Shipping's CSCL Globe at the UK port of Felixstowe. It is currently the world's largest containership – a title it is expected to retain for all of about two months until the MSC Oscar enters service.
While the CSCL Globe's arrival was heavily covered in the mainstream press, there was less attention paid to the delivery of the vessel's sister ship, the CSCL Pacific Ocean, which was launched at Hyundai Heavy Industries in South Korea this week.
According to Alphaliner the China Shipping vessels cost $136.6m each. Both vessels will operate the Ocean Three (O3) Asia-Europe service FAL8/AEX 1/AEC1 – depending on whether you are talking to CMA CGM, China Shipping or UASC.
Three further 19,100 teu vessels – the CSCL Atlantic Ocean, CSCL Indian Ocean and CSCL Arctic Ocean – are all due to be delivered by March to join the same service, which is eventually expected to deploy 11 vessels between 10,000-19,000 teu on a weekly rotation.
In addition to the O3 carriers, Alphaliner reported that "this loop will also be used by Cosco, Yang Ming, Hanjin and Evergreen under separate slot agreements", and, in a further sign of the blurring of boundaries between the four alliance groupings, another source told The Loadstar that CKYH-E alliance members Cosco and Hanjin are to buy slots on the O3's FAL1 service that calls at Southampton, with Cosco understood to take agreed to charter 500 slots per week.