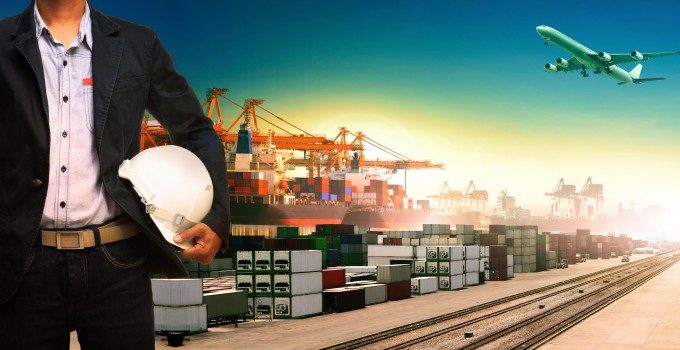 The last remaining major South American shipping line, Chile's CSAV, is beginning to reap the benefits of a concerted change in strategy that has seen a profound shift in its fleet and network strategies since the liner shipping crisis.
Juan Pablo Richards, the line's senior vice-president in Europe, told delegates at the recent TOC Container Supply Chain event in Rotterdam that after sailing perilously close to bankruptcy in 2011 the carrier had changed tack – abandoning ambitious plans to turn itself into a global player and instead putting a renewed focus on its strengths as a north-south specialist.
"There was talk about being all things to all people – two years ago we changed owners and shareholders, we changed the strategy and we now find we are in a very different position than what we were doing before.
"We look for the segments and trades that we want to be in, which we believe that we have strengths in and where we believe we can add value to our customers," he said.
This mindset change was accompanied by a corporate restructure instigated by CSAV's new shareholders, the Luksic family, which built its wealth through the Antofagusta mining company and now controls one of the country's largest conglomerates, Quinenco. The family bought an 18% stake in 2011 and became the line's largest shareholder in 2012 when its raised its stake to 37.5% and appointed Oscar Hasbun as chief executive (the absorbing tale of how Mr Hasbun came to the role and his attempts to engineer a turnaround in the midst of liner shipping's continuing crisis can be found here at Tradewinds).
"We reshuffled our structure, so we made a lot of changes and put in less layers of decision-making to make it easier for both the employees and the clients," Mr Pablo Richards continued, adding that it came with a renewed concentration on its core market of Latin America.
"We redefined our strategy to restrict ourselves to markets where we can add value, which meant leaving the Asia-Europe trade for example and concentrating on emerging markets, mostly Latin America – 65% of our throughput touches Latin America today.
"We are making investment plans based on these corridors. So we are not part of the big alliances but we do have vessel-sharing agreements with most of the big players of the industry. But it is a challenge to follow the definition of a regional carrier, which is what we are," he said.
He added that the focus on these particular markets, along with the change in structure, led to its cutting financial losses by 75%, and saw fixed costs reduced by almost 30%. As previously reported on The Loadstar, its latest quarterly figures were still in the red, but moving in the right direction.
The strategic redirection includes an overhaul of its fleet that has seen it place an order for seven 9,300teu ships with Samsung in South Korea in a deal valued at slightly below $570m, and which are likely to be employed in reefer trades and compete with German carrier Hamburg Süd, which has also invested heavily in new reefer tonnage.
"This sector continues to bring in good earnings for those fortunate enough to own such tonnage," according to the latest edition of Container Shipping & Trade's fleet analysis.
The order has an option for a further seven units, and is expected to be financed by a mixture of equity and debt, with the former partly provided through a new $500m planned share issue.
Crucially it will give CSAV greater control over its assets, taking the owned portion of its fleet from 37% today to 55%. When CSAV was at its greatest peril, owned vessels represented just 8% of its fleet.