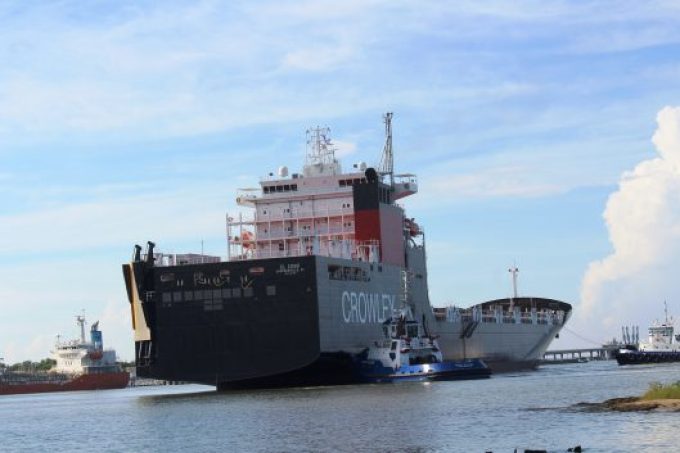 US container shipping line Crowley has become the latest to embark on a vertical integration strategy after announcing its liner and logistics divisions will merge.
"This restructuring is essential for us to compete more effectively in our markets while providing clarity to our customers and business partners that we are a fully integrated logistics organisation," said Tom Crowley, chairman and chief executive.
"We add a lot more value when we help customers increase the velocity of their supply chains and reduce their landed costs," he added.
The merger is set for 1 January and will coincide with the retirement of long-term Crowley veteran John Hourihan, currently senior vice president and general manager of its Puerto Rico services.
He has worked for the company for 31 years and most recently oversaw the delivery and deployment of the first of two new LNG-powered con-ro ships and the "transformation of the Crowley's San Juan, Puerto Rico, terminal to world-class standards".
Steve Collar, who has been with the company since 1977, will become senior vice president and general manager of Crowley Logistics at the beginning of next year.
"The integration of the liner services and logistics organisations into a singular, highly focused resource for our customers will allow us to take a holistic approach to maximizing the efficiency of their supply chains," he said.
"I'm looking forward to working with our highly experienced and dedicated team to bring innovative solutions to our customers."
The integration of liner and logistics services is part a of wider corporate restructuring that leaves the group with four business units: Crowley Fuels; Crowley Solutions; Crowley Shipping (its ship management, towage and offshore services division); and Crowley Logistics.