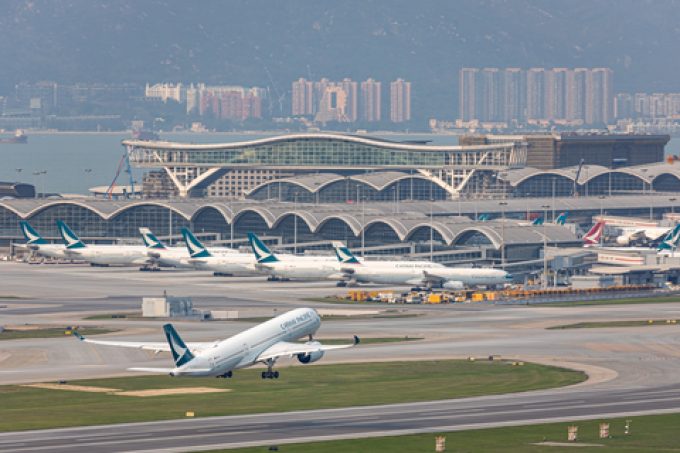 The fleet of 'pax-freighters' deployed during the coronavirus crisis could be here to stay, shifting from PPE to more commercial cargo.
Clarence Cheng, founder of Hong Kong-based logistics group Janco, said there had been a "crazy rush" of charter flights and pax-freighters from China since April, with millions of tons of PPE carried all over the world.
"It seems rates have come down a bit, due to less demand in the current market," said Mr Cheng. "And I believe the next round of opportunity would be pax for commercial cargo, until travelling can return to normal."
He said Janco was operating weekly pax-freighters from Hong Kong to Bangkok and Dhaka, with "more to come".
Mark Sutch, regional general manager for South Asia, Middle East and Africa at Cathay Pacific, said his airline and other large cargo carriers were already using pax-freighters to carry all types of cargo, making up for lost belly capacity.
"However, PPE is the biggest demand at the moment," he said. "And airlines not really big into cargo have been operating pax aircraft, mainly to China and purely for PPE."
Nelson Chin, Cathay Pacific's general manager cargo commercial, said the passenger fleet normally carried over 50% of its cargo.
"As of 10 May, we have reinstated a regular schedule of cargo-only passenger flights to 15 major destinations," he told customers yesterday.
Cathay also has approval to load cargo in the passenger cabins of its Boeing 777 passenger aircraft, Mr Chin said, which provides an additional six to seven tonnes of capacity in addition to the bellyhold, and is seeking approval to use other passenger aircraft types for cabin loading, "in parallel to sourcing additional capacity from our subsidiary, Air Hong Kong", he explained.
He added: "As lockdowns are lifted, recommendations by the World Health Organisation suggest urgent need for PPE may grow, keeping demand strong in Q2 and through Q3. Factories are reopening in mainland China, but transhipments have been affected by the lockdowns, thus consumer goods volumes are subdued for now.
"But we anticipate a gradual uptick as the global economy begins to reopen in the second half."
Korean Air, meanwhile, announced this week it would operate 32 of its 110 scheduled international flights next month, reopening a number of routes which would "secure more routes and capacity for cargo".
In its first-quarter financial results, Korean Air reported: "Even though cargo capacity decreased due to the reduction of passenger flights, cargo sales recorded a 3.1% increase in FTK compared with the same period a year ago. This is a result of increased operations of freighters, improved load factors and the use of passenger jets as freighters.
"The cargo market is expected to experience a further supply shortage throughout the second quarter due to the reduction and suspension of passenger flights worldwide. This capacity shortage will enable Korean Air to continue its profitable operations in its cargo business."