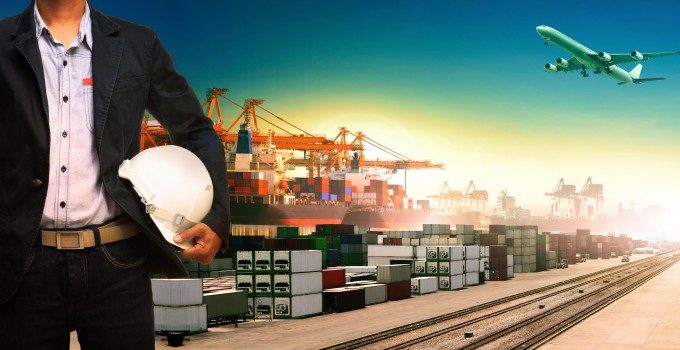 What is traditionally the busiest period in the container shipping calendar has been a damp squib this year, according to NOL Group chief executive Ng Yat Chung who yesterday said it was one of the "weakest peak seasons we have seen in recent years", as he presented his company's third quarter results.
NOL's container arm APL saw average revenue of $2,372 per 40ft for the critical third quarter, which was down 9% on the same period last year.
Nevertheless, it seems to have overcome its cost disadvantage versus its peers as it countered the year-to-date 7% drop in average revenue per FEU with a 7% reduction in sales costs, due it said to the operational efficiencies of larger tonnage combined with network improvements.
The NOL group, which also includes APL Logistics, posted a net profit of $20m in the third quarter and a cumulative year-to-date profit of $61m, compared to a loss of $321m in the first nine months of 2012 – although it did book a $50m net profit in the third quarter 1012.
Its third quarter core EBIT for its APL liner division was $3 million from revenues of $1.7bn – down 13% on the same period of 2012 – and the consequence of the familiar refrain of "depressed rates and industry overcapacity".
APL president Kenneth Glenn said: "We are taking decisive actions to trim capacity and reconfigure our service networks to better align to the lower demand levels."
In contrast, APL Logistics saw year-to-date EBIT increase by 10% to $45m.
Mr Glenn's aspirations are no doubt similar to those of the Chinese shipping conglomerates China Shipping and Cosco, both of whom continue to operate in the red.
China Shipping turned in a loss of Rmb404m ($66m) in the third quarter, following a Rmb1.28bn loss at the half-year stage, making its forecasted full-year profit of $100m a tad optimistic; that is unless it sells more of its assets.
Meanwhile, it is essential that compatriot China Cosco makes a profit in 2013 as the state-owned group has posted losses for two consecutive years – a third in a row could see it delisted from the Shanghai Stock Exchange. However, the Rmb1.04b [$171 million] third quarter net loss reported this week is clearly a bad omen.
China's biggest shipping line, Cosco, like CSCL, is being compelled to sell off the family silver to prop up its shipping business, with a property portfolio worth $1.6bn reported to be next under the hammer.
Additionally, Cosco and CSCL have already combined forces to jointly run domestic services, and given their continuing respective financial weaknesses, the prospect of a fuller merger is almost certain to be raised once more.
It might be the only solution for the Chinese container lines to compete with the proposed P3 network, given that even before they are wedded in the new alliance, Maersk line, MSC and CMA CGM are individually profitable carriers in their own right.
Indeed, from the outside looking in a combined Cosco and CSCL would make good sense, however this is thought to be most unlikely for political reasons, according to sources close to the decision makers in China.
Similar questions have been raised over the three Japanese box lines – MOL, K Line and NYK – and whether a tripartite merger might also make them more competitive as a single unit.
As if on cue, today saw K Line and MOL report their first half – and latest quarterly – figures, with the former delivering a $15m operating profit, and the latter reporting a $38m operating loss.
The industry dynamics are the same for all carriers – although both Japanese companies also noted that while Asia-Europe volumes and freight rates were weak, they had also seen dramatic declines in freight rates on the north-south trades, which have been hit in recent months by the cascading effect: as 8,000teu-plus sized vessel are displaced from the main east-west trades, their entrance on north-south routes has created a overcapacity conundrum for carriers, with rates plummeting in recent months.
According to Drewry the spot rate between Shanghai and Santos halved in the first six months of the year; was down 19% between Shanghai and Melbourne and down 32% between Shanghai and Durban in the same period.
The industry bar remains that set by Maersk Line, of course, and it is due to report its third quarter results in a fortnight.