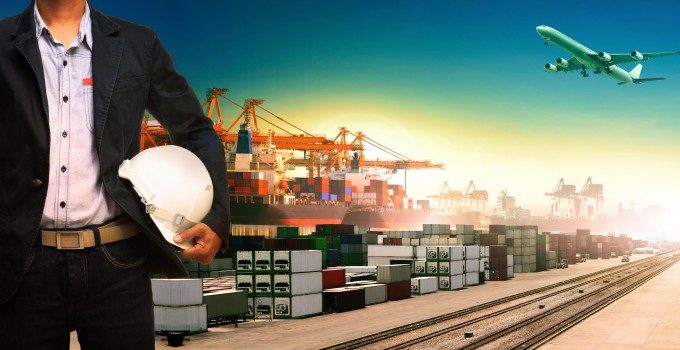 Container terminal and landside congestion, which has hampered operations in many north European ports this year, could ease significantly, if the latest Global Port Tracker prediction of weak growth for the final three months of 2014 and the first half of next year are correct.
According to Ben Hackett, one of the authors of the monthly North Europe Trade Outlook report, the engine of the European economy has already "blown a gasket" and is now "in danger of coming to a complete stop", as economic growth in the Eurozone's major nations evaporates.
Mr Hackett said: "New business orders are declining, industry and consumer confidence is low, especially in Germany, all of which has an impact on the manufacturing giant, China, which is seeing its industrial production dropping rapidly."
The analyst cited "stagflation", where inflation falls below zero, continuing austerity policies and the economic backlash of the Russia-Ukraine conflict as the main drags on European growth.
Indeed, the North Europe Global Port Tracker, published by Hackett Associates and the Bremen-based Institute of Shipping Economics and Logistics, predicted just 2.8% import and 2.4% export growth for loaded boxes in 2015 at the six north range ports of Le Havre, Zeebrugge, Antwerp, Rotterdam, Bremerhaven and Hamburg.
This compares with the 2014 full-year forecast of a 7.1% expansion of deepsea container throughput at the same ports – a better-than-expected result for ocean carriers and the consequence of a welcome return of the peak season this year.
Good peak season volumes have aggravated congestion problems at the two biggest North Europe ports of Rotterdam and Hamburg over the past few months, which have led to ship diversions, landside delays and unpredictable supply chains for importers and exporters.
Arguably, these container terminals could have coped with the extra throughput were it not for the combined effect of the introduction of ultra-large container vessels (ULCVs)  and the declining schedule reliability of the carriers.
Instead of speeding up to hit berthing windows, ULCV captains are under strict instructions from carrier operating centres to maintain strict speed limits to conserve bunkers and save money.
The unexpected growth in Asia-Europe volumes this year, around twice the level previously forecast, was a key driver in Maersk Line's stellar performance, according to chief executive Soren Skou speaking at the Group's Capital Markets Day last week.
Elsewhere, the temporary cargo boom has been a saving grace for other carriers who might otherwise have struggled to satisfactorily utilise their ships.
Strong demand has also been fundamental in earlier maintaining Asia-Europe freight rates, which might otherwise have slid into dangerous sub-economic territory at a much earlier stage.
But spot rates on the trade have now fallen well under the break-even level of $1,000 per teu, with forwarders this week reporting quotes of as little as $650 per teu, suggesting Mr Hackett and his colleagues are correct in their predictions of softer demand in the next few quarters.
The likelihood of too much capacity chasing less cargo is once again rearing its head, and unless there is a radical series voided of sailings it would appear that this fresh rate war could be sustained.
Indeed, some carriers do appear to be addressing this. It is understood that cancelled sailings on the week beginning 3 November could see weekly capacity reduced from 260,000teu to 229,000teu.
In addition, G6 member carrier NYK has announced a $920 per teu general rate increase to be implemented on that date.