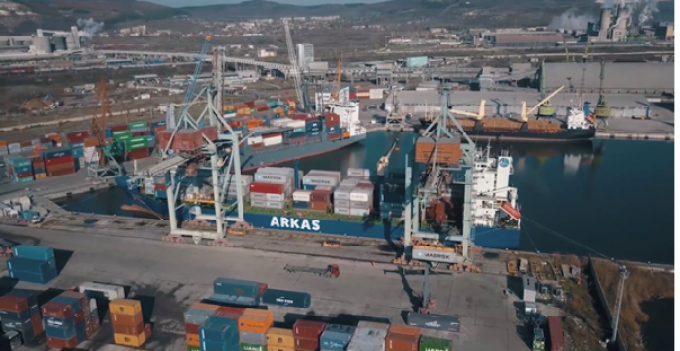 A rapid and sustained increase in cargo volumes in Romania's Black Sea port of Constanta has seen neighbouring Bulgaria prepare its facility in Varna for freight to and from war-torn Ukraine.
Transport and logistics consultancy Informall BG said Varna's port and terminals, some 150km south of Constanta, were not currently congested and  it had been told by some transport stakeholders Varna was a more reasonable option for Ukrainian exporters shipping cargo in ocean containers.
Daniil Melnychenko, data analyst at Informall BG, said: "Varna is an appealing option for freight forwarders willing to move cargo seamlessly while the extra cost of travelling to Varna is compensated by cheaper cargo handling charges and affordable stevedore services."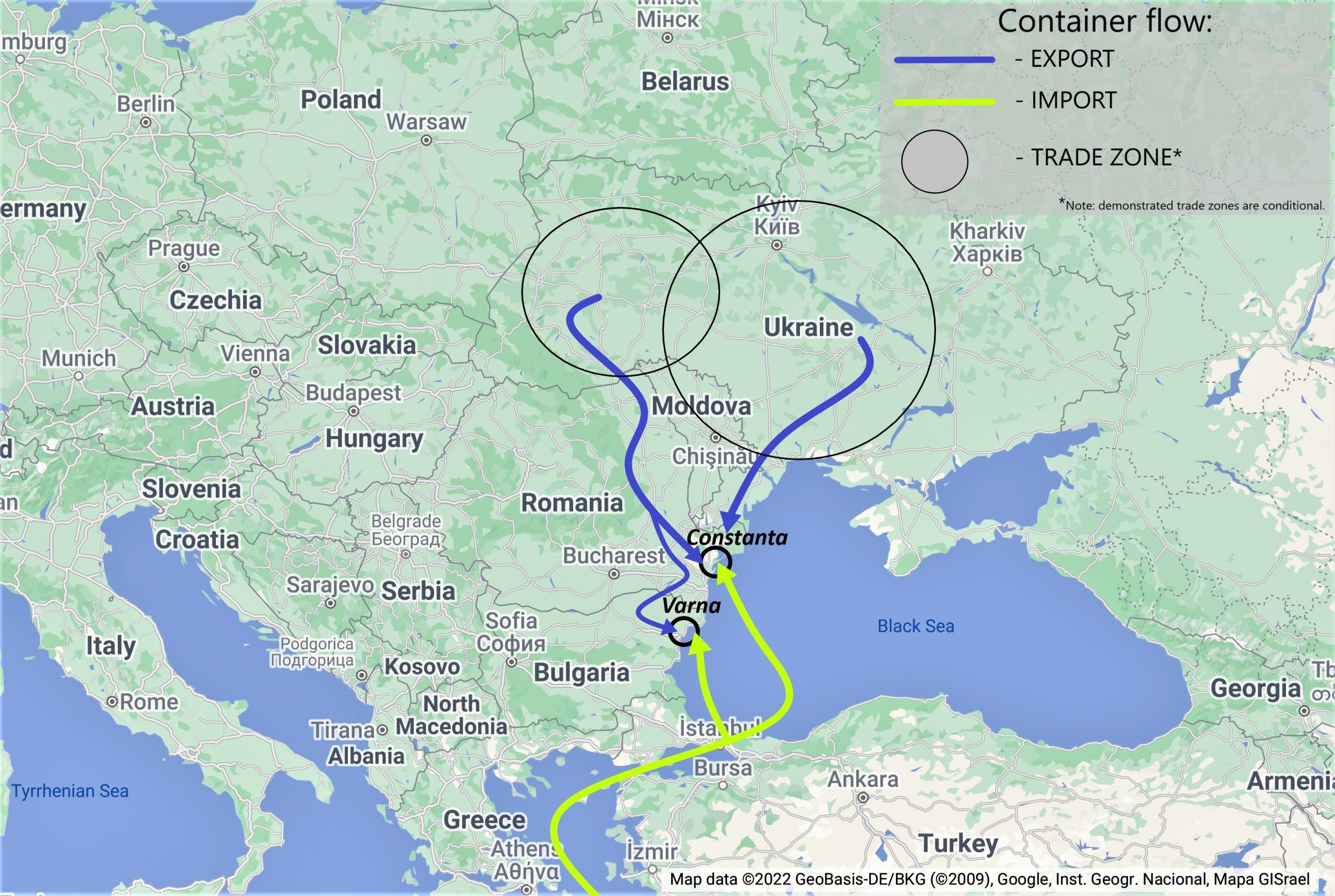 Mr Melnychenko said Bulgaria's government had opted to join the initiative simplifying cross-border rules for trucks carrying Ukrainian imports and exports, which had allowed the transhipment of Ukrainian containers with essential products and humanitarian aid to be expedited through the port of Varna.
Kostadin Dimitrov, manager of the Varna West Terminal, said shipping line restrictions on container equipment entering Ukraine was the main bottleneck for import container traffic moving from Varna (and Constanta) to Ukraine.
All non-Ukrainian containerised cargo is continuing to move to its place of delivery, but Ukrainian cargo must be restuffed in a bonded truck for further delivery, an extra cargo handling operation, which is "a time-consuming process which slows down overall container turnover and increases transport costs", explained Mr Dimitrov.
He added: "Q1 22 results did not demonstrate any significant increase in the volume of Ukrainian containers moving in transit. However, as Constanta terminal is overloaded, we began to receive requests from Ukrainian freight forwarders interested in moving cargo via Varna more often."
Currently there are no obstacles to Varna handling Ukrainian freight, but with the increase in demand and the destuffing requirement, this will quickly add pressure to Varna's warehousing sector.
If restrictions were removed, Ukrainian container traffic flowing in transit via Bulgaria would move significantly faster, and at more reasonable cost. Currently, only a few liner operators are ready to take risks and let Ukrainian importers deliver their containerised cargo straight to Ukraine, explained Vassiliy Vesselovsky, CEO of Informall BG.
He said: "As regional transport stakeholders recover from the war after-shock, we expect companies providing liner services to the Black Sea will review and ease their restrictions on Ukrainian import containers. Such a move will benefit all parties involved".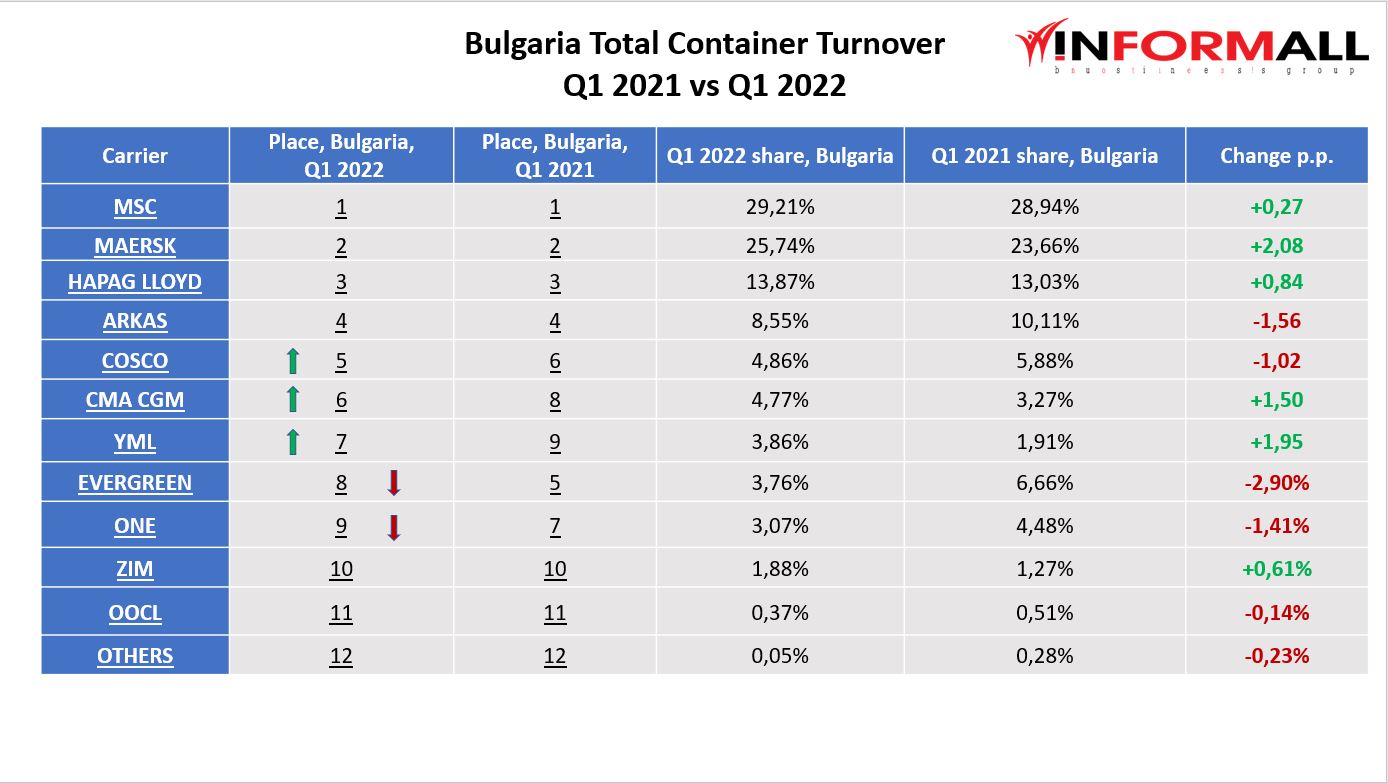 Meanwhile, Ukrainian exporters of bulk cargo continue to struggle. The complexity of the route connecting Ukraine and Bulgaria, by road rather than by barge on the Danube, as well as cost, mitigate against the efficient transport of Ukrainian grains like wheat, corn and sunflower seeds to Bulgarian terminals. However, Informall said officials from both Ukraine and Bulgaria were investigating improvements.
"Bulgaria will be glad to provide the port of Varna as the logistical hub to tranship flour and sunflower seed, and distribute grain Ukraine could not distribute through its ports," Bulgaria's prime minister, Kiril Petkov, said after his recent meeting with Ukraine president Volodymyr Zelenskyy.
However, Mr Petkov gave no timeline or details of the volumes of grain to be shipped via Varna.