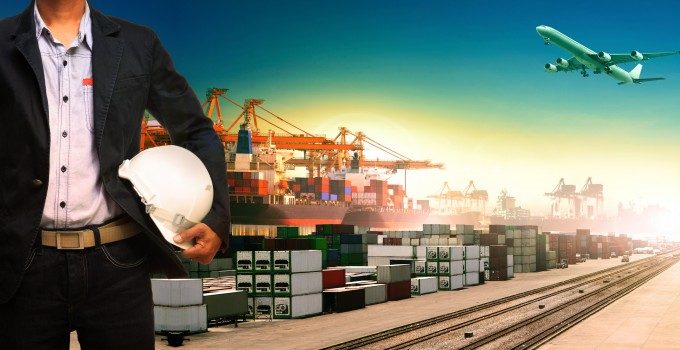 Pharmaceutical manufacturers and their supply chain partners need to improve their business continuity planning to deal with threats from terrorist attacks, political instability and unforeseen climate events, according to Stephen Mitchell, quality assurance and compliance manager at GlaxoSmithKline.
Dr Mitchell warned the Air Cargo News Life Sciences & Pharmaceuticals  Conference in London of the potential catastrophic impact of so-called "black swan" incidents.
"We've got to refocus on areas of potential vulnerability in the supply chain. If there's a massive power failure or your IT goes down, what do you do?" he asked. "You need a plan B and even a plan C, which we don't see often enough."
There was a "fraught debate" about what pharma suppliers can reasonably expect from service partners and how they manage sub-contractors, many of whom, Dr Mitchell said, "work in a low-wage environment".
While human error can never be eliminated – there have been cases where entire vaccine shipments froze when fahrenheit temperatures were misread as centigrade – he charted a number of ways of reducing risk.
Dr Mitchell saw route qualification as one. Auditing end-to-end routes right through to last-mile delivery "makes it easier to switch to an alternative if something goes wrong," he said.
"Airlines can give us more information about aircraft capacity on specific routes and the handlers used. What are the hand-off points? How well do brokers at destination understand our parameters? How can we work better with customs partners to improve standards? We need more specific information than we've had in the past," Dr Mitchell commented.
Tom Grubb, manager of cold chain strategy for American Airlines, said: "Too often we hear about the black hole of air cargo, but carriers have made tremendous strides."
The collaborative approach was "the only viable way" to handle delicate pharma material, Mr Grubb said.
"Participants in the temperature-controlled supply chain are becoming, and must become, increasingly interdependent to meet performance expectations."
He said American's existing processes were "not sufficient" when it came to secure handling of one particularly temperature-sensitive product.
A blood plasma manufacturer needed an intermediate product in paste form to be transported 800 miles from the central US to an east coast AA hub, then flown to the final point of manufacture in Spain.
The end product is used to treat pulmonary disease, blood coagulation disorders and immune deficiencies, but the temperature of the paste must at no stage exceed -30C. "Even two-tenths of a degree higher would ruin it," Mr Grubb said.
Initial planning took six months and the entire process a full year.
"Everyone was involved in every discussion – not just the manufacturer, carrier and forwarder but the trucking company and the packaging vendor," he explained.
To maintain reliable service, trucks can arrive at the outbound airport up to six hours before the flight departs. The process allows temperature to be maintained on the truck until 90 minutes before takeoff, removing the need to re-ice. Shipments then spend 15-40 minutes in a cold room before transferring, via dolly, to the aircraft. On arrival in Spain, the product is held in a frozen environment awaiting customs clearance.
All parties had a veto power at each stage of developing a repeatable process of robust, clearly defined procedures, Mr Grubb said. He described the multipartite approach as "very powerful", but admitted it had "dragged out the process longer than perhaps it needed to be".
American has now had a two-year relationship with the plasma manufacturer, though Mr Grubb told The Coolstar that customers' length of commitment to a carrier following long and arduous development of dedicated transport solutions would inevitably vary according to their own product cycles.
He said the process that American and its partners arrived at in this case could be adapted to meet similar future requirements from the pharma sector. But he said carriers must be prepared to step away from a potential contract if necessary, rather than promising "absolutely we can do that" before fully understanding the client's needs.
The critical question for conference chairman Tony Wright, CEO of Exelsius Cold Chain Management, was what return on investment in new facilities and processes might be demanded by airlines' finance departments?
American has invested in pharma facilities at nine facilities worldwide over the last five years, but Mr Grubb confirmed: "The first question coming back from finance guys is how much revenue will it generate? Unfortunately they don't understand the 'build it and they will come' philosophy."