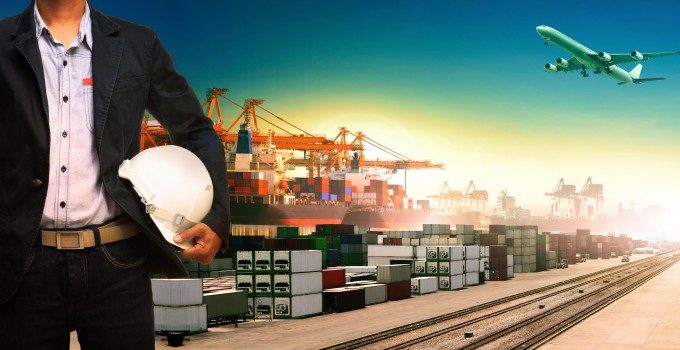 CMA CGM today reported a third-quarter year-on-year increase in net profits of 187% on the back of increased volumes, higher revenues and decreased operating costs.
The world's third largest container carrier reported a net profit of $201m on revenue of $4.37bn, an increase of 6.4% compared with the same period last year. It carried 3.2m teu during the quarter, a year-on-year increase of 8.3%, with unexpectedly strong Asia-Europe volumes during this summer's peak season a key factor.
The company said average freight rates had fallen by 1.8%, although it did not reveal what its actual average revenue per teu was. In addition, it said its operating cost per teu fell 0.4%, while bunker consumption fell 4.3% per teu as a result of "higher vessel filling factors and continued energy efficiency efforts".
The company has modified the bulbous bows of some 15 of its vessels to make them more fuel-efficient when steaming at slower speeds, and recently announced that around 10 more would undergo a similar process, with a target of 5% of fuel savings per voyage from the new design.
The third quarter also saw the line take delivery of the 9,400teu CMA CGM Elbe, the second of 28 panamax vessels under construction in China. They are on long-term charter to CMA CGM and owned by Chinese container manufacturer China International Marine Containers – the order marked the company's entrance to the shipowning sector.
CMA CGM added that trade volumes were expected to weaken in the final period of the year.
"During the fourth quarter, the operating environment is likely to be characterised by the usual seasonal volumes slowdown, freight rate volatility and lower bunker price. CMA CGM volume growth should, nevertheless, exceed that of the market as a whole," it said in a statement.
The results came as rumours began to circulate that the group is preparing a takeover bid for German intra-Europe boxcarrier OPDR. The Wall Street Journal ran a report which suggests a deal is being thrashed out this week.
The acquisition of niche operators has long been a favoured strategy of the Marseilles-headquartered carrier. Australia National Line, CNC, MacAndrews, Delmas and OT Africa Line have all been picked up by CMA CGM, giving it instant access into smaller trades.
Unlike some other carriers, the company has had a policy of mostly maintaining the individual brands in their markets, and it is assumed that it would look to consolidate its MacAndrews intra-European services with a OPDR acquisition.
OPDR, part of Germany's Schulte Group, owns five 700teu vessels and charters three more of a similar size. It also has two con-ro vessels on charter and operates services between the Iberian Peninsula, western North Africa and North Europe.
VesselsValue.com estimates its owned fleet is worth $3.1m.