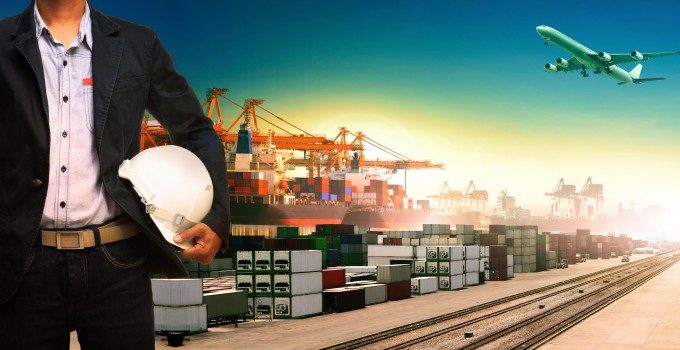 CMA CGM saw the number of containers it carried in the first quarter of the year jump by 10.5% on the same period of 2014, to reach 3.1m teu.
The French carrier posted a net profit for the period of $406m, against the $103m achieved in Q1 2014, although turnover rose by just 1.8% to $4bn and average revenue per teu fell 7.8% to $1,297.
CMA CGM appears to have been much quicker off the blocks to take advantage of its Ocean Three alliance vessel sharing agreement with CSCL and UASC, than Danish rival Maersk Line has in extracting the benefits of its 2M VSA with MSC.
Last week Maersk reported a $710m net profit, "best ever quarter", for its container arm, but analysts have voiced concerns that the underlying business model of the world's biggest container line, after the benefit from cheaper fuel is excluded, showed weakness – not least because of a 1.6% year-on-year decrease in volumes to 4.4m teu.
CMA CGM boosted its east-west carryings by 8.9% on Q1 2014, loading 139,000 more teu, but it also benefited from very strong performances on north- south routes, where it registered a 10.4% gain, and from its subsidiaries (which now include OPDR), where there was a very impressive quarter-on-quarter mark up of 15.4%, attributed mainly to intra-Asia ANL and CNC services.
The significance of the hike in CMA CGM's east-west liftings is that Maersk group chief executive, Nils Andersen admitted that his line's 1.6% reduction in volumes was mainly due to the carrier "not following the price war fully" in the Asia-Europe tradelane.
Mr Andersen conceded that Maersk Line had been "hesitant" in the first weeks of its 2M alliance, but this is clearly not the word to describe the sales drive at CMA CGM which seems to have been sharper and less "confused".
Moreover, although 2M partner MSC does not report even its operational numbers, sources suggest that the Geneva-headquartered carrier is "happy" with its Q1 performance and is benefiting from seeing its schedule integrity boosted by the co-operation with Maersk.
Nevertheless, despite the aggressive targeting of Asia-Europe customers, CMA CGM still achieved an average revenue $50 higher than Maersk Line's $1,247 per teu, albeit that the French carrier's mix of trades no doubt contributed.
Along with other ocean carriers, CMA CGM owes much of its profitability in the quarter to a considerably reduced fuel bill, spending $260m less on bunkers in the period than it did in the first three months of 2014. The average rate paid per ton of fuel was $391, compared with $596 the year before. Although its consumption increased by 89,000 tons, to 1.4m tons, as a consequence of the increase in throughput, calculated per teu the bunkers burned decreased by 3.9%.
CMA CGM gave a generally positive outlook for the remainder of the year, although the carrier conceded that spot rates for Asia-Europe "have been rather volatile since the Chinese new year" and volumes "remain sluggish". However, US services "continue to perform well".
The Marseilles-headquartered carrier has had a 'love-hate' relationship with credit rating agencies in the past, especially when the carrier was struggling financially, but it was pleased to report that, based on its "balanced financial strategy", Moody's had upgraded it to "B1 with a stable outlook".