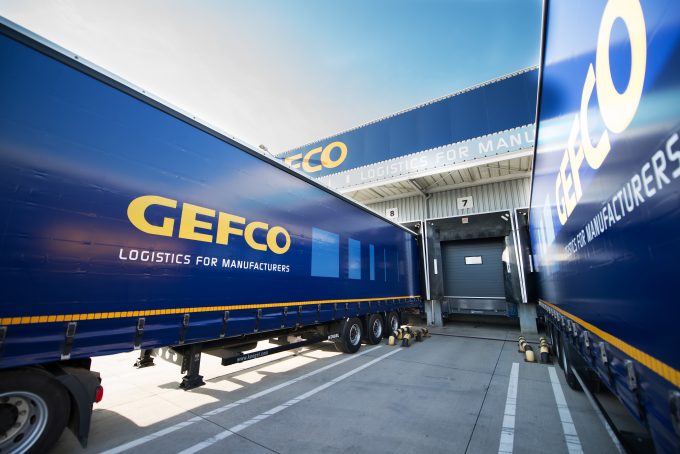 UPDATED TO INCLUDE GEFCO COMMENT
CMA CGM is said to be poised to acquire French automotive and industrial logistics firm Gefco, currently 75%-owned by Russian Railways (RR).
The Russian state utility has been on the EU and US trade sanctions lists since late-February following Russia's invasion of Ukraine.
With a presidential election around the corner, the French government has been heavily involved in brokering a deal, its priority is to keep the company in French hands and anchored to a strong financial partner.
A senior labour union source told The Loadstar this morning a deal was imminent, "with an announcement possible today but more likely early next week".
He said there was urgency to conclude a deal because from 12 April, the Office of Foreign Assets Control (OFAC) of the US treasury department would be applying trade sanctions to RR subsidiaries, including Gefco, making it extremely difficult for it to conduct its business.
"CMA CGM is the only candidate with the financial means to make a bid for Gefco in its entirety, while it also appears to make good business sense" the union official added.
Other candidates that could be interested in Gefco include French automotive logistics specialist CAT, founded by Renault, and road tanker operator Charles André.
Contacted by The Loadstar, CMA CGM declined to comment, but Gefco did respond after publication: "Conducting our daily business with our worldwide customers and business partners has been exceedingly difficult due to our legacy shareholding structure."
The statement continued that it had made "a bold move to ensure Gefco's sustainability". The first move, decided by Gefco's Management Board, is to "buy back Russian Railways' 75% stake in the company".
It is expected that the share buy-back will be completed before the 11 April deadline, thereby releasing the company from constraints placed on RR as the sanctions take hold.
In conclusion, the company said, without denying or confirming that CMA CGM is buying the company, that it hopes to, "communicate exciting news regarding our shareholding structure in the coming days", which is expected to involve the sale of the whole company.
Last June, Gefco was said to have been put up for sale by RR and carmaker Stellantis (formerly the Peugeot group, which holds the other 25% stake) in a deal expected to be worth more than €2bn, according to a report by Reuters, quoting "people close to the matter".
Transport Intelligence analyst Thomas Cullen said: "It is quite likely that CMA CGM may look at Gefco. There would be considerable overlap with [its logistics subsidiary] Ceva, but the market geographies are not identical. The main area of diversification would be into finished vehicles.
"I think, however Gefco might be suffering from the Ukraine crisis, as well as problems in the automotive sector, although its freight forwarding business seems to be doing OK."
He added: "The fact that the two business are based in France might help. Normally, I would expect considerable competition for this business, but the problems in a number of Gefco's key markets may be an issue. A Gefco owned by CMA CGM would create a serious rival to DSV, K+N e and even DP-DHL in a number of markets."
Gefco describes itself as "the number-one in Europe for automotive logistics", and as being among "the top 10 global supply chain partners in the world". In its latest financial statement, it reported revenue of €2.2bn for the half-year to 30 June 2021, an increase of 25.6%, versus H1 20 (+28.1% on a like-for-like basis).
A "record-high" recurring ebit totalled €118.8m, and the small but growing Air & Sea division turned in a particularly strong performance
Gefco operates from more than 300 locations in 47 countries and employs a global workforce of 11,500. For deeper analysis of Gefco from the ever-prescient Loadstar Premium, see here, here and here.
Meanwhile, yesterday, French forwarder Geodis announced an agreement to buy Keppel Logistics in a bid to boost its contract logistics and e-commerce fulfilment services in Singapore and South-east Asia. Keppel (ranked in the top five contract logistics players in Singapore) owns over 200,000 sq metres of warehouse space in Singapore, Malaysia and Australia and offers end-to-end B2B and B2C logistics solutions.