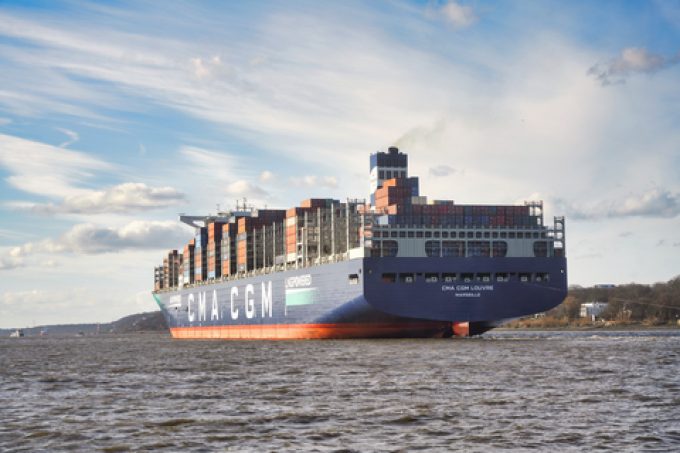 CMA CGM is committing to running at least seven of its new ships on bio-gas, a low embodied-carbon alternative to LNG, which it claims can reduce CO2 emissions by 67%.
The four 7,300 teu vessels and three 7,900 teu vessels are not, as has been widely reported, new orders but form part of CMA CGM's existing LNG dual-fuel orderbook of 24 ships.
However, as part of last week's announcement, CMA CGM did commit to run the seven vessels on bio-gas.
The vessel portfolio, due for delivery between 2023 and 2025, includes three on charter from Eastern Pacific Shipping, 16-owned ships, to be built at Korea's Samsung Heavy Industries and Hyundai Samho HI, and five non-LNG vessels in the 6,000-7,000 teu range.
It is expected that seven of these will be like-for-like replacements for seven ships on the French carrier's Medcaribe loop, which connects the western Mediterranean with the Caribbean and South America.
LNG has suffered a fall from grace recently after claims of its decarbonisation potential were contradicted by research showing that methane slip, which occurs in all LNG engines, eats into its touted 20% CO2 emissions reductions. Methane is a far more potent greenhouse gas than CO2, but eventually degrades to CO2 in the atmosphere.
However, "bio-gas" – a term often used interchangeably with bio-methane – describes methane generated as a result of natural processes, namely anaerobic digestion, and subsequently harnessed as fuel.
LNG supporters point to bio-gas as a 'pathway' to emissions reductions with LNG-capable ships.
Last week, interest group SEA-LNG hit out at a study criticising LNG vessels as "stranded assets", saying that it was erroneous to assume "that the decarbonisation pathway offered by LNG via bio-LNG in the medium term to synthetic, or e-LNG, in the long term, will be less 'competitive' than ammonia or other electro-fuels".
Tom Strang, SVP of maritime affairs at cruise line Carnival, told The Loadstar: "People say LNG has no benefit whatsoever when it comes to greenhouse gas reductions, but we don't believe that. We've got our targets… [and] we believe LNG has a significant role to play there; we see pathways."
There is evidence to suggest CMA CGM also subscribes to this view, having jointly invested in a project with EveRé, Elengy and TotalEnergies to produce bio-gas and bio-LNG from biodegradable household waste close to the French port of Marseille, a key port of call on the Medcaribe route.