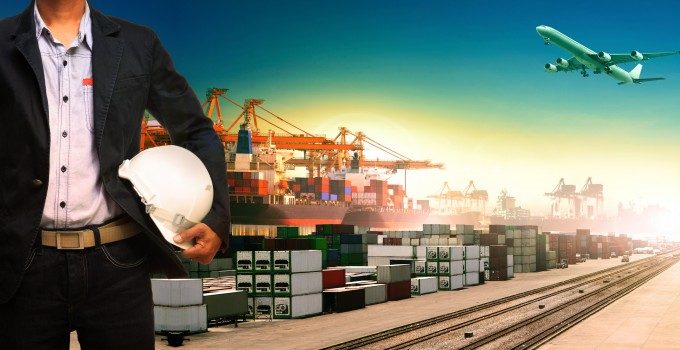 French ocean carrier CMA CGM has posted a modest net profit for the second quarter of the year.
Unceremoniously left at the altar by Maersk Line and MSC when the trio's P3 aspirations were scuppered in June, CMA CGM gave no clues to future alliance plans in its interim statement – in fact the subject was ignored.
CMA CGM's turnover in the three months increased by 3.7% on Q2 13, to $4.2bn, as the volume of boxes it transported went up 8% to 3.1m teu, boosted by strong demand on the group's Asia-Europe and African tradelanes.
But despite the positive supply/demand fundamentals, CMA CGM's average consolidated revenue per teu declined by 3.9% over the quarter, reflecting the industry's abject failure to make general rate increases stick, thereby resulting in a net profit of only $94m.
"Freight rates remained volatile overall,"said CMA CGM, but nevertheless said it expected its "third-quarter operating profit to be sustained".
Nonetheless, without a $23 per tonne decrease in bunker prices in the first half of the year on the 3m tonnes burned in its vessels – down from an average of $613 in the first half of 2013 to $590 per tonne this year – CMA CGM might have struggled to break even in Q2.
The problem for the line (and many of its peers) is that its average revenue per teu for the half-year, $1,372 – down from $1,422 the year before – is marginal in terms of profitability balanced against the costs that it carries, and is too low to sustain increases in operating costs or bunker fuel spikes.
Moreover, CMA CGM said its "underlying shipping revenue" per teu – presumably after other charges were stripped out – had fallen by a year-on-year 3.1% in the first six months to $1,277.
In comparison, Maersk Line, with its low finance cost advantage, reported an average rate for the six months of $1,315 per teu, racking up a $1bn net profit at the half-year stage.
It is clear that CMA CGM's need for the unit cost economy of scale which the ill-fated P3 alliance would have delivered was greater than its partners, thus the vetoing by China's regulators was a considerable setback. And to be jilted in the later vessel-sharing agreement between Maersk and MSC must have been especially disappointing for the French carrier after the time and money that it had invested in the P3 model.
Although CMA CGM can still point to a better-than-industry average in terms of profitability, speculation persists that CMA CGM will join with state-owned China Shipping Container Lines and Qatar majority-owned UASC in a fourth major east-west trades link-up as it seeks a second-best alliance solution.
However, although this would no doubt provide for some rationalisation cost savings for CMA CGM,  the alliance would not be competitive compared with the G6 and, especially, the proposed 2M groupings .
Furthermore, potential partner CSCL has struggled to turn a profit in recent reporting periods, surviving an embarrassing Chinese stock market de-listing only by selling off assets, and therefore is not a particularly good candidate for a synergy-driven cost-saving alliance.