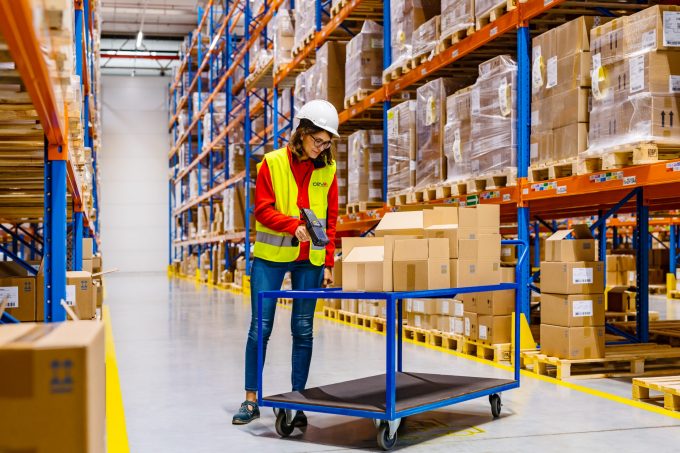 French container shipping group CMA CGM has bolstered the contract logistics operations of 3PL subsidiary Ceva Logistics with the $3bn acquisition of a swathe of Ingram Micro's Commerce & Lifecycle Services (CLS) activities.
The acquisition, from private equity firm Platinum Equity, comprises Shipwire, a cloud-based logistics technology platform, and its company's technology forward logistics businesses in North America, Europe, Latin America and Asia Pacific.
The remaining portions of the CLS business will be retained by Ingram Micro.
CMA CGM claimed the deal would make Ceva Logistics the world's fourth-largest contract logistics provider. According to Loadstar Premium estimates, DHL Supply Chain and GXO Logistics are the clear number-one and -two contract logistics operators, likely followed by Kuehne + Nagel and Hitachi Transport System.
"The acquisition of Ingram Micro CLS is strategic for the CMA CGM group," said chairman and CEO Rodolphe Saadé. "After completing its turnaround this year, our subsidiary Ceva Logistics will accelerate its development and join the world's top four in contract logistics.
"Its position will be significantly strengthened in the US and European markets, enhancing its ability to seize the opportunities offered by the boom of e-commerce."
Loadstar Premium editor Alessandro Pasetti noted: "I'd say Ceva is certainly closing the gap with the top two, especially considering that GXO should hit $7.7bn sales this year, against $5.4bn proforma for Ceva + new Ingram Micro CLS.
"Meanwhile, Kuehne + Nagel, on a preliminary basis, still ranks third in CL by global sales," he added.
The new business brings estimated annual revenue of $1.7bn this year, and employs 11,500 staff across 59 warehouses, "with a strong presence in the US and in Europe". Combined with Ceva Logistics, it will comprise around 90,000 people across nearly 1,100 sites in 160 countries.
Michiel Alting von Geusau, EVP and president of global CLS for Ingram Micro, will continue to lead the business within Ceva.
CMA CGM said Ingram Micro's CLS business would complement Ceva's e-commerce business and accelerate growth in key markets, such as technology, retail and fashion, and had capabilities including reverse logistics management, parcel visibility and same-day delivery.
The Shipwire order fulfilment platform provides e-commerce logistics solutions for small and medium-sized companies and will gain access to CMA CGM's client base of more than 100,000 shippers, as well as Ceva's warehouses to expand its global footprint.
CMA CGM said the acquisition would be funded "from its own resources" and was expected to close during the first half of next year.
According to data from analysts at Transport Intelligence (Ti), the global contract logistics market declined 3.3% last year, as it was hit by factory closures during Covid-induced social lockdowns. However, Ti estimated it would rebound with a growth of 6.5% this year, largely because "as economies reopened, consumers began spending again at healthy rates, focused largely on goods purchases, with areas like consumer electronics, sports equipment and DIY having performed particularly well".
"The e-commerce sector, in particular, has thrived," it said.
Ti further forecast that the sector globally would enjoy a CAGR of 5.1% through to 2025, by when the overall market is expected to be around 25% larger than it was pre-Covid.